Zee Marathi's Upcoming Suspense Thriller Show Serial 'Grahan' !
Starcast – Pallavi Joshi,
Channel – Zee Marathi
Serial Starting Date – 19 March 2018
Serial Timing – Monday to Saturday at 10:30 PM
---
About Serial – 
After hosting a popular show Ratris Khel Chale, Zee Marathi is all set to telecast another suspense-thriller television show – Grahhan. The show is based on the myths and beliefs of eclipses (Grahaan) in Hindu Mythology.  Grahana are considered to be inauspicious according to Hindu mythology. The sun and moon are considered as a major life force in the universe which disappears during the eclipse, making it an omen of all evil things. It is also believed that all evil spirits roam around in the darkness of Grahan. Thus many myths are followed during Grahan.
The promo is a short, but full of suspense, with evilness shown to its extent. Beginning with – "Don't roam around at night… at night Grahan is occurring. It is believed that one should avoid watching it…" while the ticking sound of the clock in background amplifies the thrill of the promo.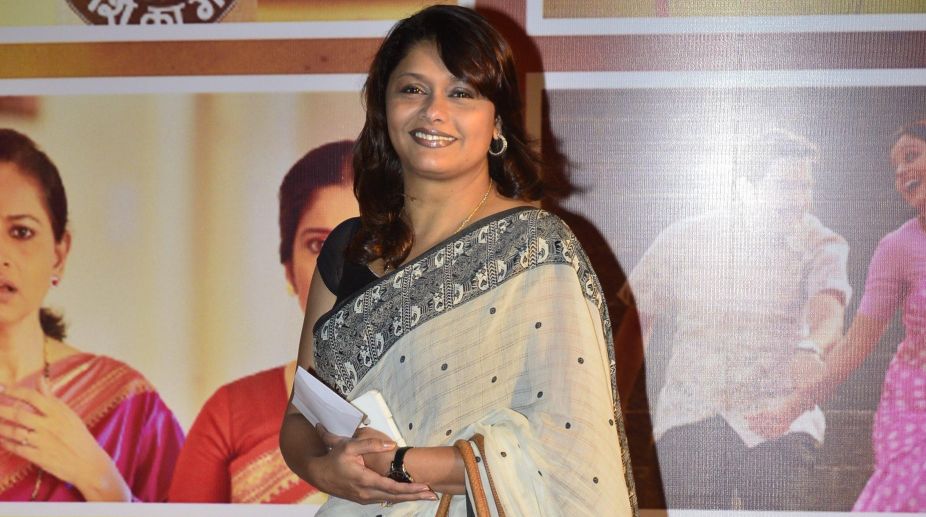 Actress Pallavi Joshi has again made come back on small screen via this serial (Also Read About Serial – Ratris Khel Chale )
Serial Promo –
19 मार्चपासून सोम-शनि. रात्री 10.30 वाजता झी मराठीवर 'ग्रहण' लागतंय..! #Grahan pic.twitter.com/ZMIua95vX8

— Zee Marathi (@zeemarathi) February 28, 2018
What is the show about? What message it wants to convey? Are the myths and beliefs about Grahan true? Or are they just superstitions? This and lot more suspense will be revealed starting from 19th March, from Mon-Sat at 10:30 PM only on Zee Marathi.
---
Cloud Tags – grahan zee marathi upcoming serial story, plot, grahaan zee marathi horror show, zee marathi grahana serial title song download, graahan serial background music mp3 downlaod,
---