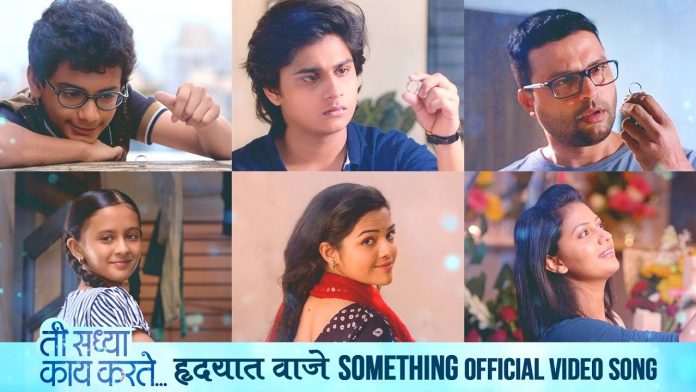 'Hrudayat Waje Something' Will Make Your Heart Beat Like Never Before
It's Christmas time and love is in the air. While the Satish Rajwade directed 'Ti Sadhya Kaay Karte' is slated for release January 6, its second official release, a full 2.46 minute romantic song is sure to make your heart go gaga.
The film is a romantic comedy, rom-com for short, and it is only apt that the producer trio of the film — Nikhil Sane, Arvind Jog and Pallavi Rajwade — keep up the heat with such soft teasers.
The song goes like this:
Hrudayat Waje Something…
Sare Jug Wate Happening…
Asto Sada, Me Ata Dreaming…
Singer Vidhit Patankar's and music director Avinash and Vishwajeet Joshi's sincere efforts have definitely borne fruits as the song filmed on two child actors, Abhinay Berde-Aarya Ambekar and Ankush Chaudhuri–Tejashri Pradhan, will take you back to your own childhood when you too had fallen in love with somebody and still think about her/him.
That's the power of the Zee Studio production 'Hrudayat waje something', which is going viral right now on social media and Youtube even as you read this.
To remind our readers once again the film is a love story that streams across three life stages — childhood, teenage and growing up years– of the films protagonists.
Don't let your first love fade away is the tagline of 'Hrudayat waje something'.
---
Hrudayat Waje Something Full Video Song – Ti Saddhya Kay Karte

---