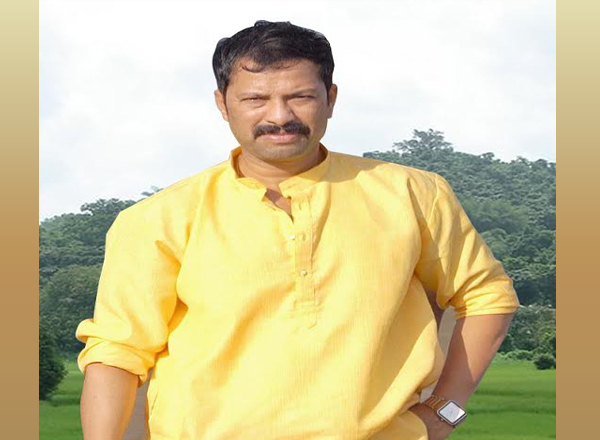 Sanjay Khapre Once Again Plays the Role of a Villain For 'Talav'.
Sanjay Dutt's role from the movie 'Khalnayak' was soo amazing that it changed everyone's view about villains. People started appreciating the role of villains and they were awarded for their skills. In Marathi cinema too, many such villains exist whose acting has won the hearts of the many. Senior actor Nilu Phule , Ramesh Dev can be named for the same purpose.
From the past few movies actor Sanjay Khapre has created his own identity.  His roles from the movies 'Fakta Ladh Mhana' , 'Dagadi Chaawl', 'Disco Sanya' got a very good response from the audience. One more glance of his acting will be seen in 'Talav' which is being released on 10th March. 'Talav' has been produced by Navneet Manohar Fondke's SMV Films and it has been directed by Jaybheem Kamble. Cinematography has been taken care of by Pramod Shrivastav. Sanjay's Khapre's rowdy action in this movie will be yet another face of his acting which the audience will see. Dhananjay Patil crisply depicts the nuisances in today's world. The ritual performed for their only hope goddess Ashapuri to rescue them from all this trouble makes the situation more serious.
The gondhal song 'Gondhal Mandala…' has been put to life by Nandesh Umap's voice and Ashish Ambekar's music. Actors Saurabh Gokhale and Sanjay Khapre are being casted together for the first time due to the production of this movie. Priyanka Raut; a new face will be introduced to the world of Marathi cinema. The publicity for the movie is being taken care of by Siba PR and Marketing. This movie will be released on 10th March all over in Maharashtra.
---