One the decade's hit, on which the whole world went on dancing – Sairat, will complete its 2nd year of release on 29th April. Even if it has been 2 years from release, the evergreen characters of Parshya-Archie are still fresh in the memories of audience. Everyone has experienced the grand success of Sairat, but now it's time to experience the actual making of the Sairat, which is still unseen as such. With unseen scenes, starting from the script writing, song and music till all the struggle and efforts taken by each and every one from the Team Sairat, specially the Captain of the Ship none other than director – Nagraj Manjule, will all be featured in this series.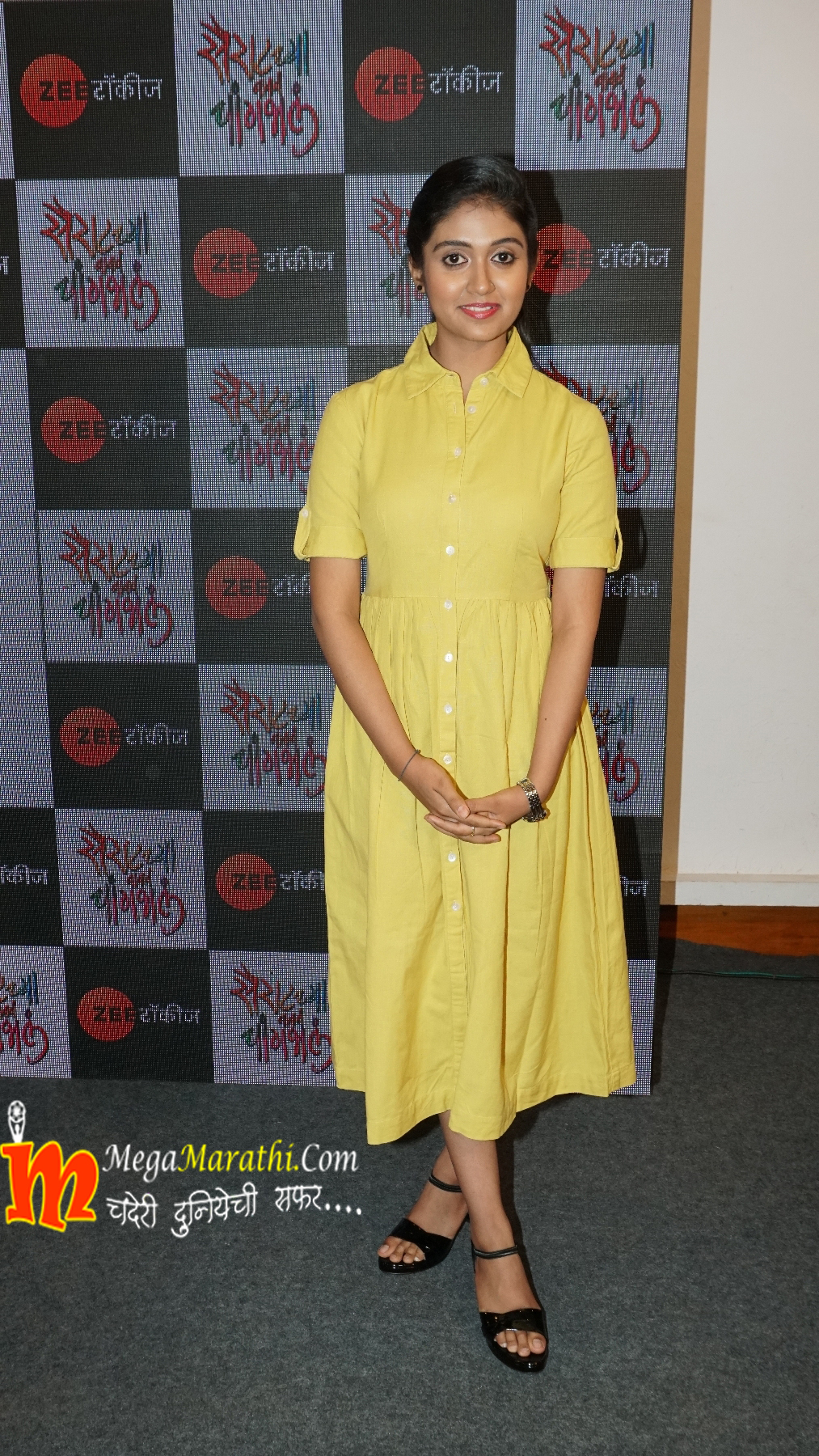 Maharashtra's favorite channel who has always entertained Marathi viewers not only through movies, but also by telecasting some of the remarkable musical treats, dramas, series, comedy shows etc., which has successfully increased the viewer's count by balancing their shows, to which each and every one could connect to. On the occasion of completion of two years of release, Zee Talkies will telecast a special series of episodes titled as "Sairatchya Navan Changbhal", so that the audience could experience the making of Sairat, with all the unseen and unheard stories behind its making.
The show will go on air from 29th April to 20th May on everySunday at 12 pm. The announcement of this series was recently made in the press conference hosted by Zee Talkies. Director Nagraj Manjule, actress Rinku Rajguru, actor Akash Thosar and Zee Talkies' business head Bavesh Janvalekar were present during the press conference.
While talking about the series Zee Talkies' business head Bavesh Janvalekar said, "Zee Talkies primary aim is to entertain its audiences. We all have witness the success of Sairat, what we don't know is all the efforts and struggle taken by the team to curve out such a master piece. Through this series we have made an effort to being the struggle in front of our viewers. You can watch this series from 29th April to 20th May at 12 pm every Sunday. I hope the audience will love our effort, in the same way as that they did to the movie Sairat." (Also Read – Sairat Star Rinku Rajguru's ( Archi ) New Film is Titled ' Kaagar ')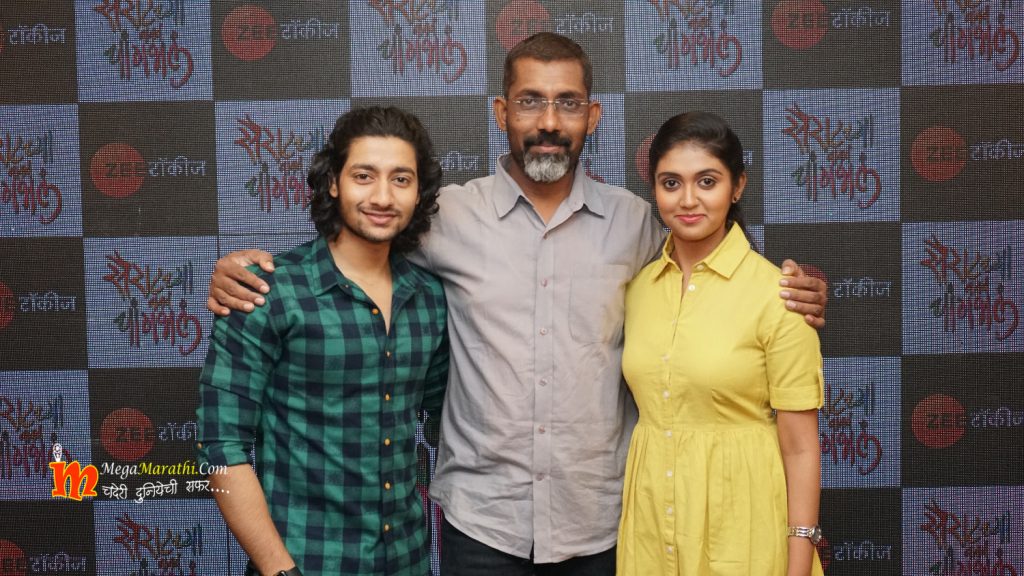 The director of the film Nagraj Manjule said, "I have always shoot the making of my films. Even if Sairat has completed two years, but when I see this making of the film, I recollect all the memories and I go back to those days for a while. Rinku's driving a Bullet bike, Akash's 3 hours continuous swim and many more, all I wished was to gain spotlight on their struggle, which is now completed by Zee Talkies. So don't forget to watch the making of Sairat from 29th April at 12pm only on Zee Talkies."
Promo –
---
Cloud Tags – sairatchya navan changbhal full show download, sairatchya nawan changbhal marathi show timing watch full online,sairatchya nawan changbhal  download,nagraj manjule sairatchya navan changbhal photos images,aatpat production,aatpat production house address,aatpat production audition, akash thosar caste, archi rinku rajguru upcoming marathi movie, parhsya archi love,
---