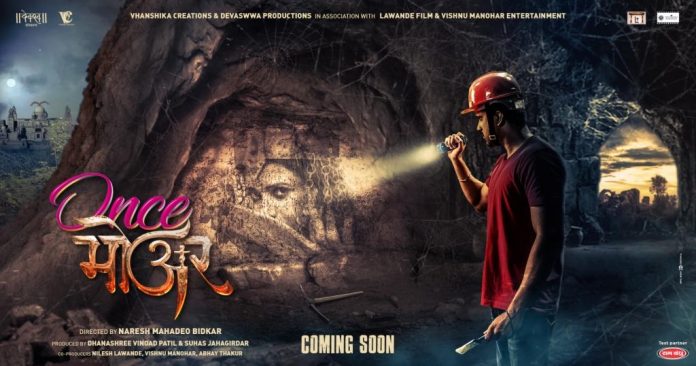 Marathi film industry has seen a changeover in recent years. Raw and fresh talents are embossing their footmarks in the industry. With the change in direction and production, new and ongoing themes are been presented in simple, yet in an effective manner. The youths as well the adults are enjoying this changeover. One of such movie – 'Once More', produced jointly under the banners of Vanshikha Creation, Devasav Production and Lavande Films and Vishnu Manohar Films, which is said to hit cinemas soon. The motion poster of this film was aired on the social media on the eve of Akshay Trutitya, which got a good response from the audience.
We have heard crowd cheering 'Once More', whenever they enjoy a particular act of performance. But the motion poster of this film is completely different. A person is searching something in this motion poster, which has created a curiosity in mind of viewers of that there is something yet hidden in the movie which is still to reveal. What exactly is hidden? Who is the person searching? And what is he search so desperately?  The answer to this is still in the basket and we will have to wait till next update.
The film is written by Shweta Bidkar while the direction is of Naresh Bidkar. The film is produced by Dhanashree Vinod Patil and Devasav Productions, while Vishnu Manohar, Nilesh Lavande, Abhay Thakur are co-producers. With this film Chef Vishnu Manohar is making his debut as a producer. The responsibility is of Cinematography is handled by Sanjay Singh.
---