Eminent face of M-Town Sai Tamhankar associates with Mr. Perfectionist Aamir Khan for a social cause
Celebrities today have the entire country following their every move closely, with that kind of fame and popularity, comes great responsibility towards the society. We have always seen the lavish lifestyle of the celebrities but we are hardly aware about their initiatives for social causes.
As we all know Mr. Perfectionist Aamir Khan has taken an initiative to solve the water crisis issue in Maharashtra. Aamir Khan's Paani Foundation aims to communicate, impart knowledge and bring about a change in outlook among people at the grassroots about water conservation and watershed management.A competition has been organized where villages will be involved in water conservation activities, with the winning village bagging a cash prize. Many celebrities have voiced in their support for this initiative. The stunning actress Sai Tamhankar has also stepped forward to contribute to such a great initiative and taken an action for the same.
Recently Sai Tamhankar associated with Mr. Perfectionist and visited Amravati County along with Sunil Barve and veteran actress Reema Lagoo. Sai Tamhankar along with Aamir Khan and the other celebs initiated the water conservation activities to encourage the villagers from Varud Region in Amravati.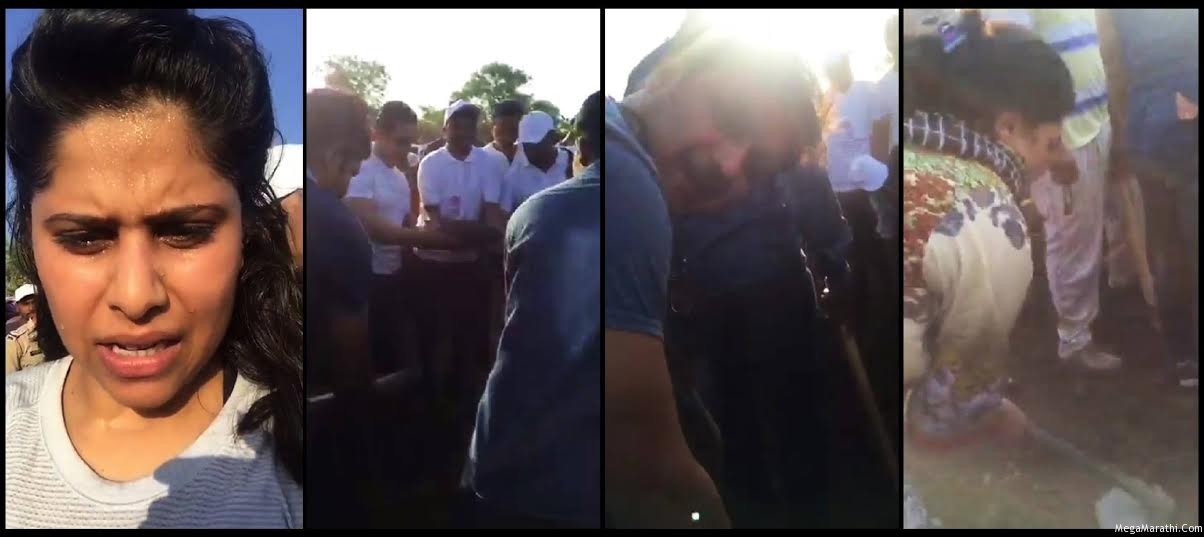 A great initiative by Aamir Khan and the support from Marathi Celebrities; Sai Tamhankar, Sunil Barve and Rima Lagu have successfully started the journey of trying to solve the water problem of Maharashtra. May all of them succeed in encouraging maximum people through this great initiative.
हि न्यूज मराठी मध्ये वाचण्यासाठी येथे क्लीक करा ….
---