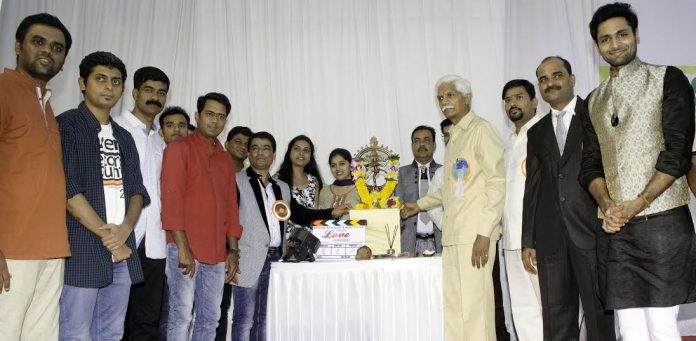 Vaibhav and Pooja Sawant's 'Love Express'
The silver screen consistently produce such films which will appeal to the younger generation. Atharva 4 you Media and Entertainment PVT LTD presents a marathi movie 'Love Express', based on a love story. The recent announcement of the film was in a spectacular ceremony.
As we know audiences always attracts towards a good lovestories. After the grand success of 'Carry On Deshpande' Atharav Entertainement produced second movie LoveExpress. For this a famous duet 'Vaibhav Tatwawadi' and 'Pooja Sawant' playing a lead roles. Movie is directed by Dagadi Chawl director 'Chandrakant Kanase'.
Sanjay Jamkhandi has written a story for this. Music is given by Chinar Mahesh. "No daubt audiences will like this lovestory", said producer 'Ganesh Hajare'.  Shooting is going to start from 02 May 2016.
हि न्यूज मराठी मध्ये वाचण्यासाठी येथे क्लीक करा ….
---