Fugay's Surprise Package: Director Nishikant Kamat playing a Comedian Villain
Bollywood actor-director Nishikant Kamat is all set to storm the Marathi cinema in the forthcoming film Fugay. Kamat, who had directed Marathi films like Lai Bhari and Dombivali Fast will be making his debut as an actor with Fugay.
Most interestingly, Kamat will be playing a fumbling villain who is as funny as he is ruthless and offer a perfect foil to the friendship of lead actors Swwapnil Joshi and Subodh Bhave.
Come February 10 and you will encounter Kamat's comedian villain Bhairapa, who will make you go bonkers with his funny one-liners delivered in an ominous style. Those in the know say that Kamat's Bhairappa will turn out as the most hilarious villain one has seen in Marathi cinema.
In Fugay, directed by Swapna Waghmare Joshi, Kamat's Bhairappa hails from Goa and he is as dangerous as he is hilarious.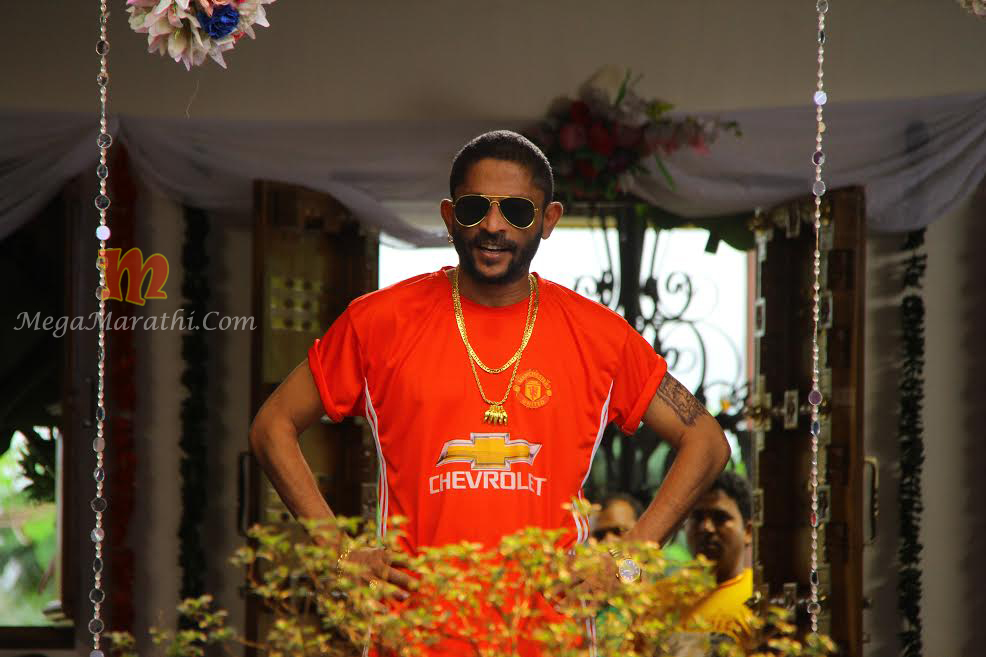 You will hear Bhairappa pouting one-liners like Ekach Fight Aani Vatavaran Tight (just one fight and the mood becomes tight), making him the most lovable villain one has come across on the celluloid. No doubt, Bhairappa's character will be loved by all and sundry. What's more, since Bhairappa's hatke (different) character will be a comedian villain he is likely o leave a stamp on his beloved fans.
Fugay presented by Inder Raj Kumar, is produced by TV Networks along with GSEAMs' Arjunsingh Barhan, Kartik Nishandar, Ashwin Anchan, and Anuradha Joshi.
Besides Swapnil Joshi and Subodh Bhave, Prarthana Behere, Neeta Shetty, Anand Ingle, Mohan Joshi and Suhas Joshi are the other important actors in Fugay.
---