"Swarajya Rakshak Sambhaji" is a very popular currently broadcasted on Zee Marathi. In this serial, along with the lead character of Sambahji Maharaj and other important ones, Yesubai is also becoming a very popular among the viewers. Prajakta Gaikwad is portraying this character and she had to train herself in horse riding and swordplay for the shoot of this serial. Prajakta was trained for horse riding just 15 days before filming for the serial started and when she went to Pune after her look test, she completed training for swordplay within 8 days.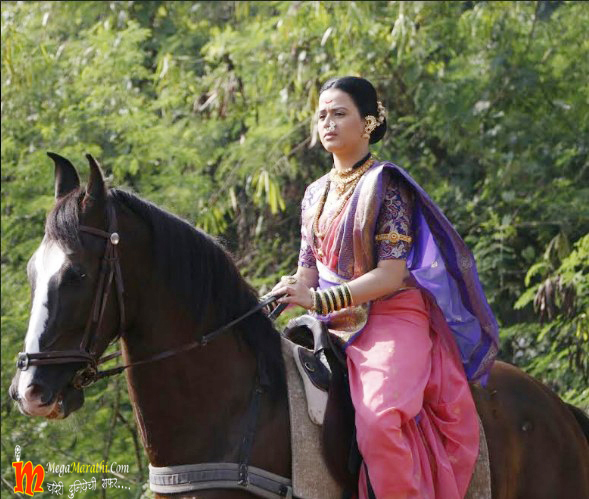 While speaking about her experience, she said, "As all know that the character of Yesubai being portrayed by me has an expertise in horse riding and swordplay. Yesubai was not only aware of these art forms but she was a accomplished at those too. So, it was a big responsibility on me while presenting these skills on small screen. I fear animals a lot but my entry in this serial itself was with a horse and I riding it.
First day, when I started with the training, I was frightened even to touch a horse as all of them were much taller but later on I learnt it slowly and in the first scene itself I was able to show my skills with horses. These horses were trained and they knew where to start and where to stop. However, when they got an open space, they started running all over the sets and the complete unit had to field to stop them. There was one scene where Shambhu raje and Yesubai had come to take a stroll. For some reasons, Yesubai was unhappy with Shambhu raje so she rides faster leaving him behind.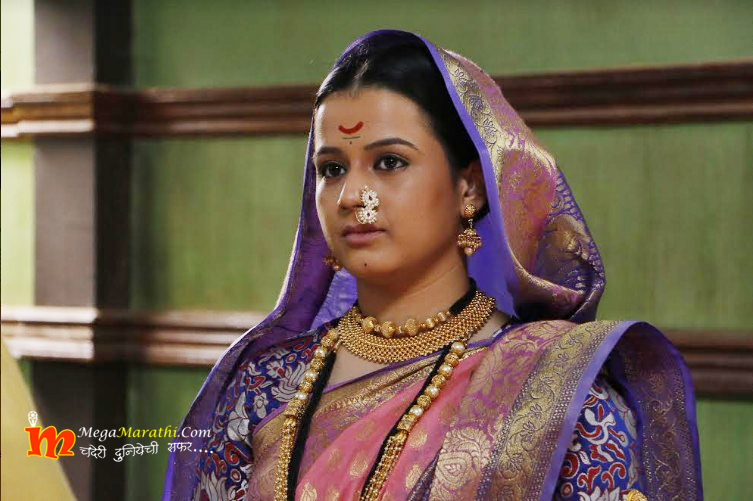 My horse had gone out of the frame and took a complete round to that area. Within 8 days after my looktest, I had learned all the aspects of sword play. Slowly slowly, I learned gestures and body language of Yesubai while swordplay. During swordplay, we would get small small injuries but the complete unit is always ready to take care of it.
Once the take is okay, we all feel good that we will be witnessing something nice on the screens."
---