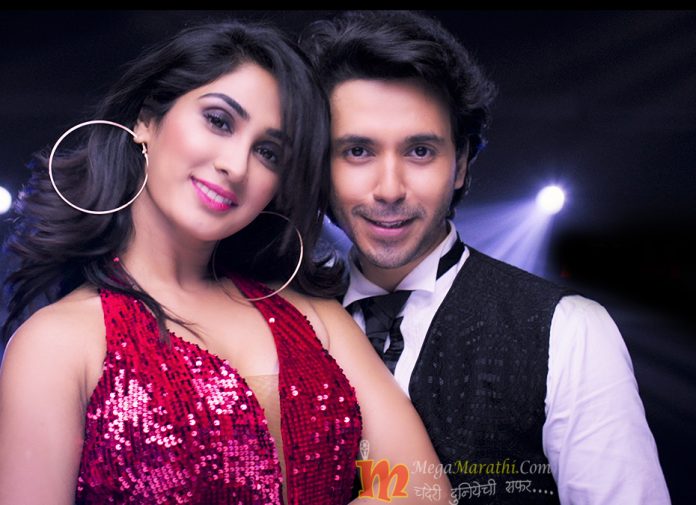 Finally the long awaited secret is out…Sanjay Jadhav kept everyone in dark about who will be actors in his upcoming film, 'Lucky'. Every major actor kept saying they are the lucky onces; Sai Tamhankar, Umesh Kamat, Tejaswini Pandit, Siddharth Jadhav, Spruha Joshi, Shreya Bugade, Sonali Khare were name a few.
However, the anticipation is over, since Sanjay Jadhav himself announced the lead actor's names. Sanjay Jadhav declared on social media, Abhay Mahajan and Deepti Sati are lead actors for his upcoming Marathi movie.
The amazing thing about the announcement was that Sanjay actually made a song about it. Describing about the song Producer Suraj Sing said,"This is Dada's (Sanjay Jadhav) specialty. He does something unique for every new movie. For his last movie teaser, he used sixty cameras to film the movie. For this movie, to launch actors in lead roll this fun song pasteurized, just in Sanjay's style. Not only the song is fun to watch but also the movie is amazing. Audience will be greatly entertained, he is very sure about it."
'Aho, Dada Aata Saanga Number Kunacha Aala', music of this song is composed by Pankaj Padghan. Lyrics penned by Sachin Pathak. Amitraj, Sayali Pankaj & Rohit Raut have given their melodious voice to create this most entreating song. Umesh Jadhav did the choreography for the song.
'Be live Production' and 'Dreaming Twenty Four Seven' presents Sanjay Kukreja, Suraj Singh and Deepak Pandurang Rane are producers for this film. Abhay Mahajan and Deepti Sati in lead rolls, and Sanjay Jadhav directed, 'Lucky' is releasing on December 7, 2018 in all cinema halls in Maharashtra.
---