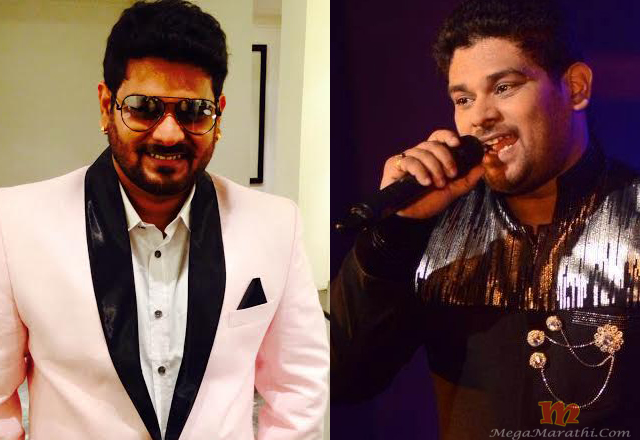 Kaushik Deshpande's Debut 'Parikathechya Katha' Makes Him A Marked Singer
Born to parents who have worked with greats like Mohammed Rafi, Manna Dey and Shankar Jaikishan, Kaushik Deshpande, who gave us the memorable 'Parikathechya katha' in multi-starrer, super-duper hit 'Ti Saddhya Kay Karte' too has made a name for himself with his debut song.
While the film starring Ankush Chaudhari, Tejashree Pradhan, Abhinay Berde and Aarya Ambekar has creating waves at the box office, with its superb storyline and performances, the film's debutant singer Kaushik Deshpande too has had his share of success.
The young Kaushik has been cutting his musical teeth in a household that is full of musicians itself. His father Eknath Deshpande has worked for legends like music director Shankar Jaikishen and singers Mohammed Rafi and Manna Dey. Kaushik's mother was part of the famous ensemble of orchestra Mehendichya Panavar as a singer.
In fact, Kauhsik's emergence as a singer of substance follows his hard work in his heydays. To give you some dope we let you in on that the talented singer began his career as a music arranger for four years with music directors Preetam and Aadesh Srivastav.
Kaushik, who was also the music arranger for the film 'Shortcut' has sung the 'Makhmali' song on his own.
Interestingly, Kaushik had personally made the scratches for the song Makhmali and the film's music director Nilesh Mohrir liked it so much that he invited the young singer to make his debut with 'Ti Sadhya Kay Karte'.
The talented singer, who made his debut with 'Parikathechya katha' filmed on another debutant Abhinay Berde,
The late actor Laxmikant Berde's son Abhinay, and Kaushik, both made their debuts as actor and singer with Ti Sadhya Kay Karte and we can assure you that the Marathi film industry is in for some great treat ahead.
---