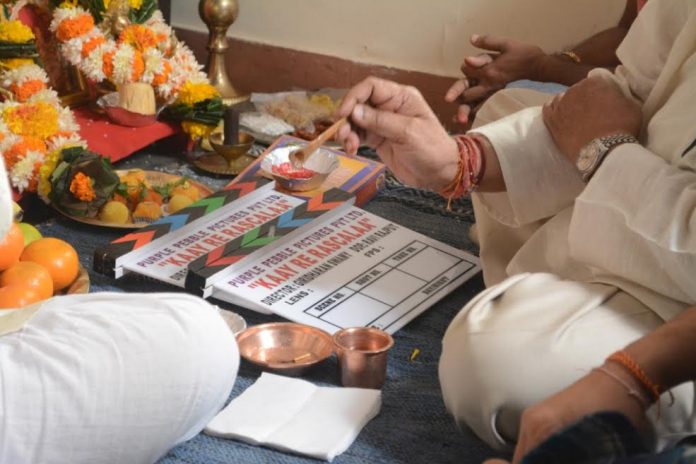 Priyanka Chopra's Marathi Film 'Kaay Re Rascalaa' Muhurat Done
After regaling moviegoers with crazy humour that one witnesses in families in 'Ventilator', Bollywood and Hollywood star Priyanka Chopra is once again ready to tickle your funny bone with 'Kaay Re Rascalaa'. The film had its muhurat done recently.
The film's producer Dr Madhu Chopra, director Giridharan Swamy and the star cast were present for the occasion. Kunika Sadanand, who has left an impression on TV audience and film goers too made her presence felt. Sadanand also happens to be the film's executive producer.
Priyanka has always made it a point to leave her stamp on every endeavors she engages in and so left no stone unturned to make her presence felt and offer her best wishes to 'Kaay Re Rascalaa' by being there to inspire and encourage the team of the film.
Interestingly, while she could not remain present for the muhurat physically she clapped the muhurat scene via teleconferencing and wished well to the film's team. She said that the film will surely succeed in making the audiences go bonkers with the comedy one will see in the film.
Purple Pebble Picture's Dr Madhu Chopra and Priyanka Chopra will be Kay Re Rascalaa's producers and Sangita Swami and Dr Satyashil Biradar will be the co-producers.
The film, with a dash of western tadka has already begun shooting and will be soon slated for release.
---