Maharashtra's favorite personality, the bio-pic which will be so interesting and every character in his stories which are so well liked and  from his writing style, we can  comprehend how an intellectual this great  man is and everyone falls in love with the writer and his characters – comedy  and satire an amalgamation is this personality , a writer, an actor, a singer, music composer dramatist story writer, film director and actor, such an all round personality is this man, a real Maharashtra icon and on whose many plays and stories have been made into films and now comes a bio-pic on this great person and this icon is none other than Pu La Deshpande .
Viacom 18 bring to us this bio-pic Bhai- Vyakti Ki Valli whose teaser was launched yesterday to a tumultuous response from the audiences. The director of this bio-pic is Mahesh  Manjrekar, screenplay by Ganesh Matkari and dialogues is written by Ratnakar Matkari. The music is by Ajit Parab.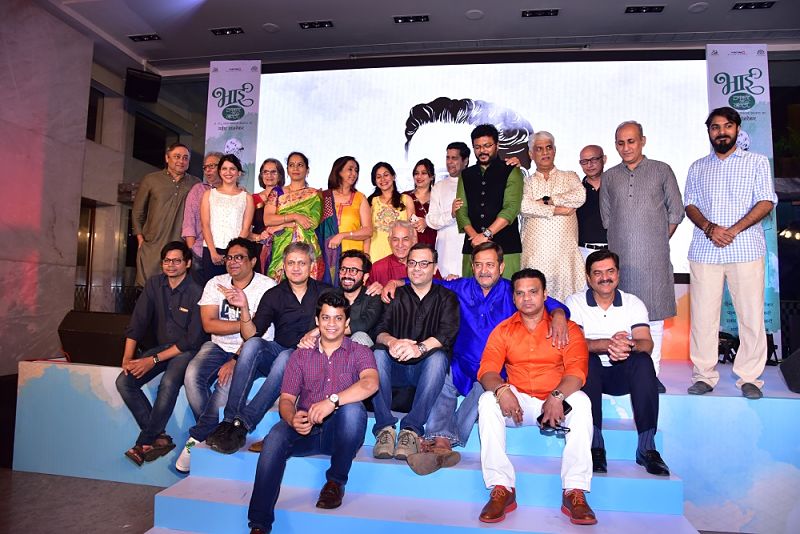 The film has Iravati Harshe in the role of Sunita Bai. On the occasion of teaser launch  Nikhil Sane, Business Head, Viacom 18, Priya Bapat, Mahesh Manjrekar, Sagar Deshmukh, Dalip Tahil, Shivaji Satam, Sachin Khedekar, Abhijeet Deshpande, Pooja Sawant, Ankush
Chowdhary,  etc. were present.
---