Well Done Bhalya Team Has Celebrated Eco-friendly Holi
Holi is a festival of colors. Well Done Bhalya Marathi movie team has celebrated this holi in a unique way. They have celebrated eco-friendly holi with burning of improper rituals and with a good wishes for marathi new year.
Well Done Bhalya is a story of a young boy from small tribal area whose dream is to become cricketer. Cricket is his passion & this movie shows his struggle to achieve his dream of being cricketer and how he manages to play in 'Under 16' match.

It is directed by Nitin Kambale, Chaitali and Amol Kale acts as a Producer and Co-producer Sunil Mahajan. Nitin Supekar has written a story and screenplay and dialogues by Nitin Kambale and Nitin Supekar.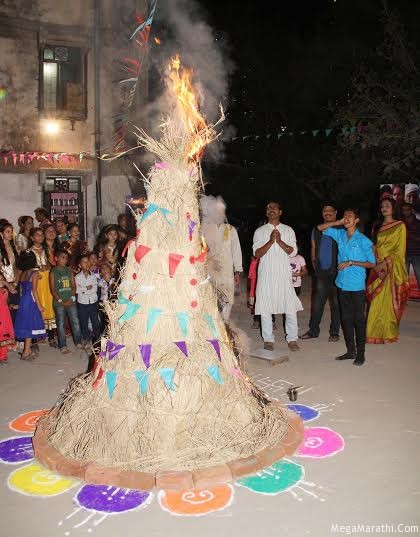 The movie has a famous star casts like Ramesh Deo, Sanjay Narvekar, Alka Kubal, Mitali Jagtap, Ganesh Yadav, Sharad Ponkshe, Sanjay Khapare, Anshumala Patil, Rajesh Kambale, Anshuman Vichare, Namrata Jadhav, Gyari Tyatani and a child artist Nandkumar Solkar, Sourabh Karvande.
From 18 March 2016 Movie will be release all over Maharashtra.
हि न्यूज मराठी मध्ये वाचण्यासाठी येथे क्लीक करा —-> CLick Here

---