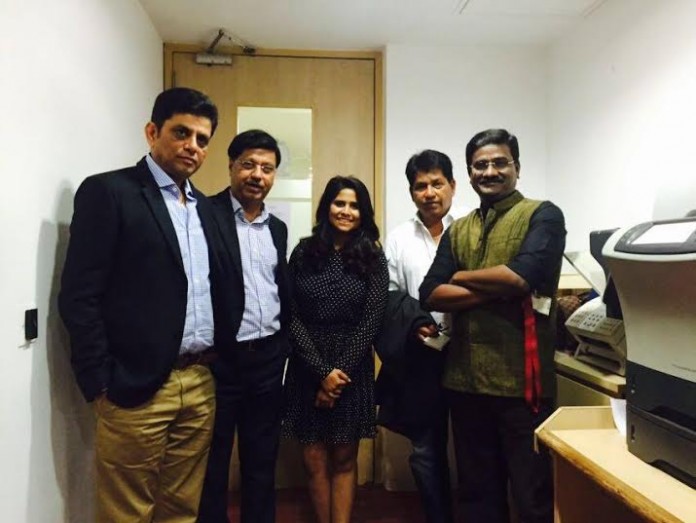 M – Town Glamorous Diva Sai Tamhankar Talks About Cricket
That's what we call a beauty with brains!!
The renowned actress Sai Tamhankar is the bold and extremely beautiful actress from M – Town. Being a successful actress, the diva does not disappoint her fans when it comes to fashion. She is the trendsetter in M – Town fashion world. Apart from being glamorous and skillful actor, she recently showed her daredevil side by jumping off from 15000 ft. high and enjoyed her first ever electrifying experience of Sky diving and snorkeling. The dazzling diva is incessantly astonishing everyone by showing the different shades of her personality.
As the T20 World Cup kicks off, the Cricket Fever is rising the mercury levels even more. This fever is high on Sai as well and being a cricket fan, the diva has decided to talk about cricket. Yes, you hear it right, the pretty lady has become a member of a panel discussion on T 20 world cup matches.
Sai has again amazed everyone by voicing her opinions and stating her views on T 20 cricket matches in a live panel discussion. With the other members of panel discussion – Chandrakant Pandit, Raju Kulkarni Dwarkanath Sansgiri and Vijay Salvi; Sai seems confident and firm enough while putting forward her interpretations on T 20 world cup matches. Apart from her bold and daredevil side now everyone is getting to see the intellectual side of hers and that's what we call a beauty with brains!!
---