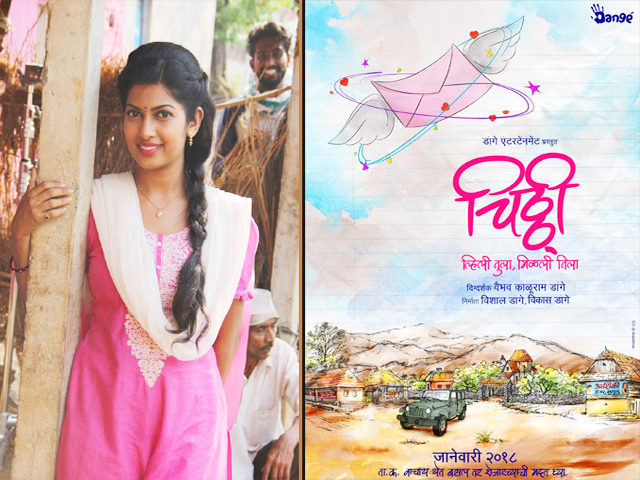 Dhanashri Kadgaonkar who was reaching you through your small screen has now taken the jump to the big screen! Yes, your favorite actress will be starring in her very first film titled 'Chitthi'. The teaser poster of this film was just recently launched on social media to much fanfare.
As the name suggests the film is about a 'Chitthi', but it's not any letter but the one in which all the feelings and emotions are poured into. But the fun here is that love letter never reaches its addressee!


The film introduces the new pair of Dhanashree Kadgaonkar and Shubhankar Ekbote to the glamorous world of Marathi cinema. Talking about her role Dhanashree said, "I play a very simple 'girl-next-door' kind of role in the film. The writer of the film suggested my name to the directors and after an audition I was chosen to play the lead role.A workshop was conducted before the film and then we started shooting. The whole experience of the film was fantastic and it was particularly fun working with little children on the sets who always kept the energy levels high."
Vaibhav Kaluram Dange has directed 'Chitthi' which has been produced Vishal Dange of 'Dange Entertainment'.  The screenplay has been written by Swarada Burse and Sujay Jadhav.
Well, you will have to wait for a little while more to know more about the film.
---