Chhatrapati Shivaji was the first king to be known as the peoples king and one who lived and fought for his people and his reign was known as the peoples reign and he created his kingdom from nowhere and this was not easy and also maintaining the sanctity of his kingdom and to make it grow was a challenge taken up Shivaji Maharaj and his troops called Mard Marathas and they took on the challenge and faced it with great bravery.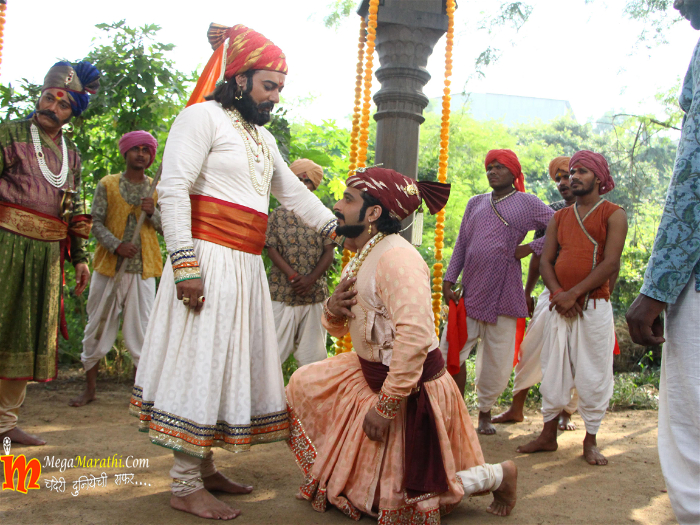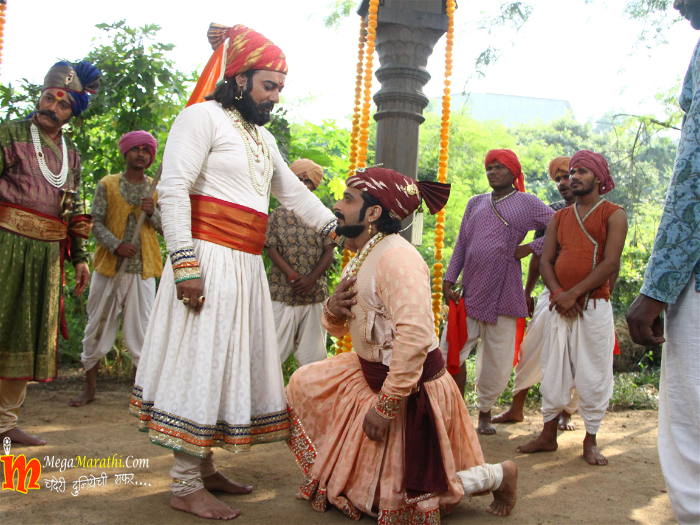 There are a lot of stories about Sambhaji Raje from historians and tale tellers which are colorful but the real historic significance of Sambhaji is being brought to you by a show on ZEE MARATHI called 'Swarajya Rakshak Sambhaji' and they are doing it wonderfully. Shivaji Maharaj is being played by Shantanu Moghe and Sambhaji Raje is being essayed by Dr.Amol Kolhe and the audiences are appreciating their performance a lot.
A Very interesting episode from Sambhaji's life is portrayed when after being in Dilerkhan's camp and going out from there , after three years the father- son -Shivaji Raje annd Shambhuraje meet at Panhalgad fort which is not only a historical situation in the Shivaji Maharaj history but because it was the last meeting between father and son and it was a huge political event too. It was an emotional meeting too and very soon this grand page from history will be seen in the show 'Swarajya Rakshak Sambhaji
What conversation will be held between the father and son? Will Sohrabai accept Shambaji Raje? What will be their fate in Delhi and Raigad? What will be the role of Annaji Datonchi in all this? If you want to know this and all that transpired at Panhalgad watch this show 'Swrajyarakshak Sambhaji' from 23 October to Saturday 27 October episodes! on ZEE MARATHI only!
---