With a tag-line "Lakhat Ek Maza Fauji", All Maharashtra's and Zee Marathi's favorite serial "Laagir Jhala Ji" has recently completed its 300th episode. Due to its viewers, the serial has set a new heights of TRP and is at its peak now. The story, the chemistry (Ajya-Sheetali) and the rural location, all has made-up a perfect receipt for prime time viewers. In spite of having opposition of many, Ajinkya–Sheetal came together and expressed their feelings. Their relation was tested at all levels, yet due to their trust on each other they could walk through these tough times. After all of this, both are going to get marriage on 30th May 2018.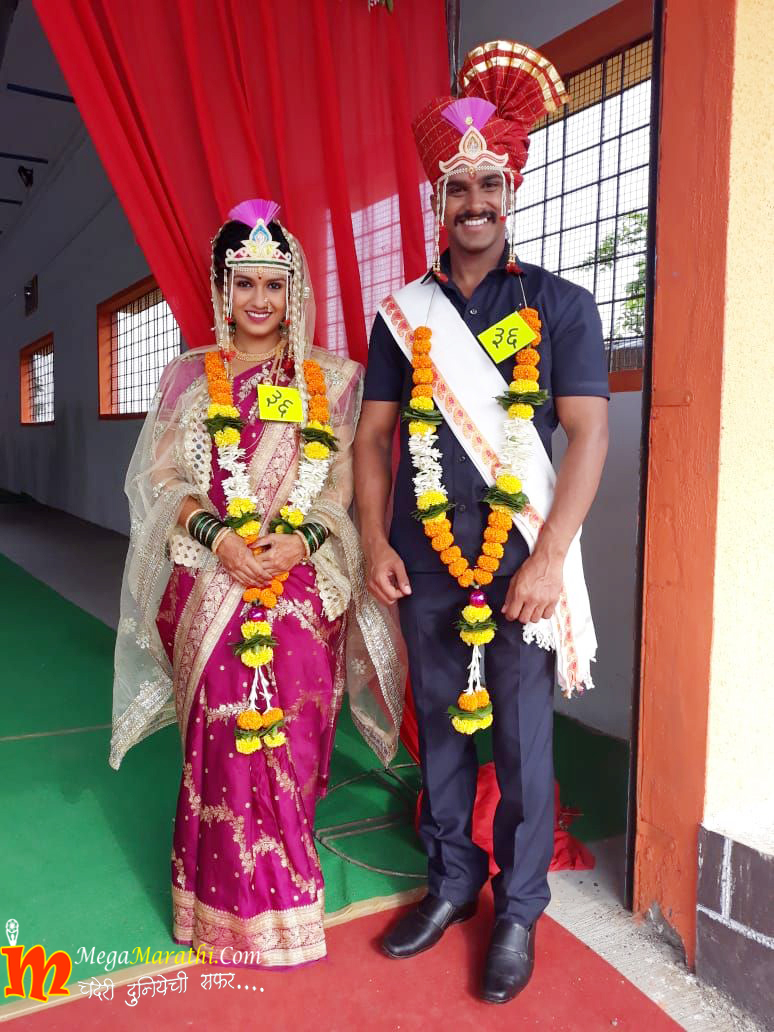 The preparations of marriage is in full swing in both the houses. At this time, Jayshree takes entry in this scenario. She has got married!!. This disturbs the mood of the celebrations, but the members of house decides that Ajinkya-Sheetal will get married as planned. But on the other side, Harshavardhan is trying his best to avoid marriage Sheetal with Ajinkya. He tries to create an economical issue in Sheetal's house. To this Sheetal-Ajinkya decides to get married in community marriage ceremony with other couples.
Viewers can experience the dhamaal-mast of Ajinkya-Sheetal's marriage in every episode.
---
Photo Gallery – Click on Photo to Enlarge –
---
Cloud Tags – ajya and shitli marriage photos, lagira jhal ji marriage pics, zee marathi lagira jhal ji ajya shitli marriage photos collection, ajya shitli photos, ajya and shitli marriage date may 30, shitali mehendi photos, megamarathi serial updates lagira jhal ji,
---