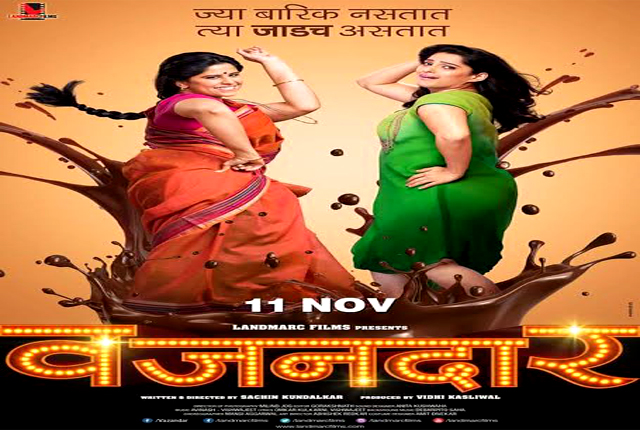 Vazandar (2016) | Marathi Movie (वजनदार)
Movie : Vazandaar (2016) | वजनदार
Starcasts : Siddharth Chandekar, Sai Tamhankar, Priya Bapat, Chetan Chitnis,Sameer Dharmadhikari,Chirag Patil.
Studio : Landmarc Films
Producer : Vidhi Kasliwal
Director : Sachin Kundalkar
Writer : Sachin Kundalkar
Lyrics : Omkar Kulkarni, Vishwajeet
Director : Sachin Kundalkar
Music : Avinash – Vishwajeet
Sound Designer : Anita Kushwaha
Background Music : Debarpito Saha
Editor : Gorakshanath
Art Director : Abhishek Redkar
Choreographer : Mansi Aggarwal
Costume Designer : Amit Divekar
Release Date : 11 November 2016.
---
Plot :
VAZANDARMovie is an endearing journey of two young and beautiful girls – Kaveri and Pooja who are on a mission to lose weight and get down to the much-hyped 'Size Zero' (à la Kareena Kapoor). What follows in their quest is a series of funny, eye-opening incidents that change their lives forever.
---
Posters And Still Photos:
---