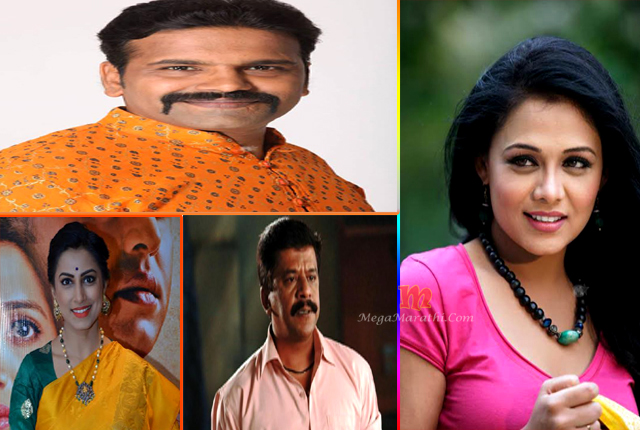 Marathi Celebs Wishes You A Very Happy New Year
As you ring out the old and ring in the new, to welcome a happy, healthy, prosperous and peaceful New Year, here are some New Year wishes for our readers from the stars.
Hrishikesh Joshi, Actor, Writer, Director

We will soon be into the New Year and people have already made preparations to celebrate the onset of 2017. Late night parties will soon reach a fever pitch.
I would like to request the Gen X to party with responsibility on the eve of the New Year.
Take utmost care and whatever you do in life do it sincerely. Success will be all yours.
In the New Year I have planned to do better as an actor, director and writer than I did in 2016. I will be coming to you with a new film directed by me in 2017. But remember not to forget to the old relationships and memories as you prepare to ring in the New.
Riteish Deshmukh is among the many friends I made in 2016. I met him during the shoot of Star Pravah's 'Vikta Ka Uttar'. he is a good human being and we have become good friends.
I wish to make new friends in the New Year just like I made friends in 2016 or before that. But even as I make new friends, I only wish I will not forget the bonds and relationships of the old.
---
Prarthana Behere : Actor
I don't make any New Year resolutions. But I religiously make a list of my top 10 priorities and set out myself to achieve those tasks.
Interestingly, I have a different plan in 2017. I had signed a flurry of films in 2016 but for some reasons only a few are on their way to hit the screens. As a result of this I am going to resolve myself to collect complete information about a project before going ahead and signing up for it.
The beginning of the year marks the release of 'Fugay' , my first film in the New Year.
More interesting projects are lined up for the New Year where I have got an opportunity to work with the most talented and versatile actors in the Marathi film industry.
I am very avidly looking forward to these projects and take this opportunity to wish all my dear fans a happy, healthy, prosperous and peaceful New Year.
---
Kranti Redkar, Actor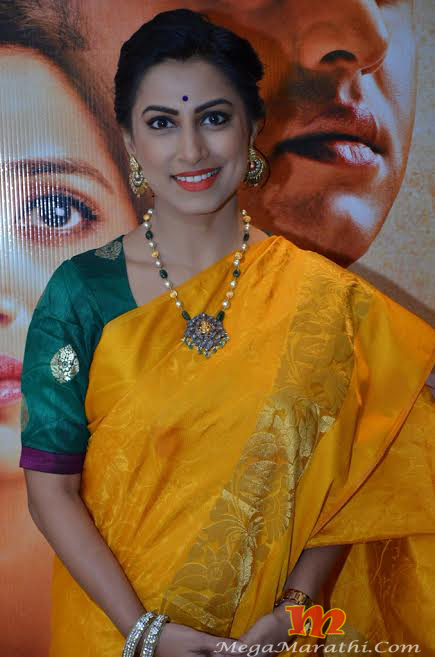 In the New Year I will be making sincere efforts to shed my negativism and make a beginning for a constructive, positive New Year. My New Year Resolution is to balance my personal and professional life.
In 2016 I was very busy shooting throughout the year and in the New Year I will take utmost care not to allow my shooting schedules affect me as a person.
Likewise, professionally, I have resolved to accept new challenges, new roles, instead of being stereotyped, that will help me grow in my career.
Right on the cue, you will see my essay two very different roles in 2017 in 'Karaar' and 'Trackbhar Swapna'. Along with breaking the mould I also have plans to make a mark in the field of film production.
I wish all Indians a very happy, healthy, prosperous and peaceful 2017.
---
Upendra Limaye, Actor
I have always enjoyed myself with experimenting with my roles and characters and challenge myself to do better than I did in my last role. The New Year too will see me continue in this gear.
I want to do more films like 'Jogwa' and 'Yellow' that expose the social discrimination and injustices against certain sections of Indian society. In fact, because I did such socially relevant                                                          roles people began to think that I am an actor-activist.
My next film Kshitij is also based on the ills plaguing our society. The film is about a girl's struggle for education and I am playing the role of a farmer from Vidarbha. I hope people will like the film.
I wish all my fans and readers a very Happy New Year.
---