After tasting the success at box-office through "Aapla Manus", Viacom 18 Motion Picture's next venture tilted as "Cycle" is ready deliver another success for them. On 4th May 2018, with the release of "Cycle", few old snippets of bicycle will also be highlighted and displayed in a special ceremony, which will be held in the presence of the movie's cast, directors and producers
"Cycle" is a simple story, through which you will start the journey of searching yourself. The Cycle will take you to a small village in the Konkan of India's pre-Independence era. In this movie, there is a heartfelt depiction of Keshav, who is in very much love with a bicycle. One day, Keshav's village is visited by two men, who steals his beloved bicycle. Keshav becomes restless without his bicycle and in hope of finding her he leaves his house in search of his beloved bicycle. During his journey Keshav get familiar with the destinies of the thieves. Will he get his bicycle back? What has happened to this love (bicycle)? Where will his journey take him to? What all will he be familiar to? The answers to these questions will be revealed to the audience in the film.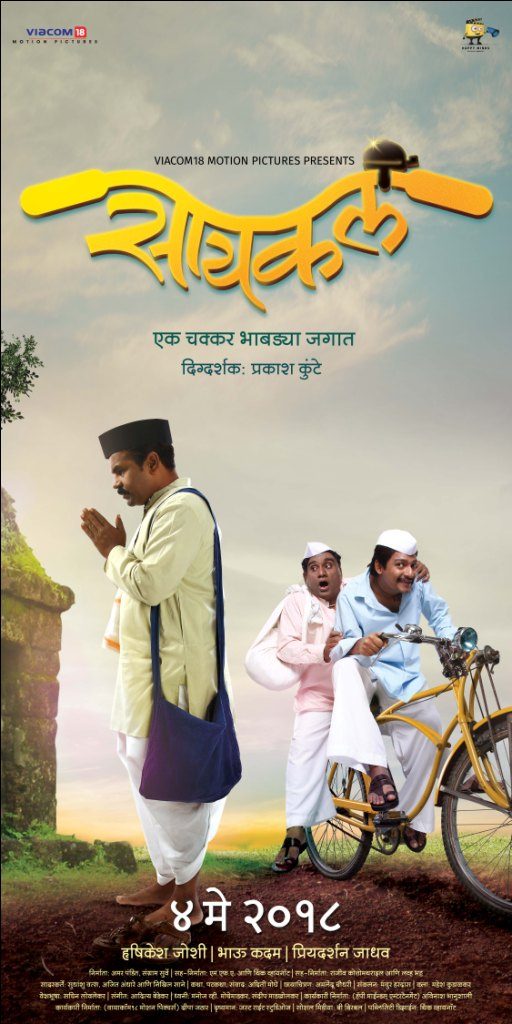 Directed by Prakash Kunte, director of cinematic films like 'Coffee Ani Barach Kahi' and 'Hampi', Prakash Kunte has released the 'Cycle' under his skillful direction. Hrishikesh Joshi in Keshav's role, and famous artists like Priyadarshan Jadhav and Bhalchandra Kadam are playing a leading role in this film. Also, Maithili Patwardhan's unmatched performance in the film will definitely win the hearts of the audience
On the 4th of May, 2018, "Cycle" will be hit cinemas which is presented by Viacom 18 Motion Pictures, produced by Happy Mind Entertainment in association with MFA and Think Why Not.
---