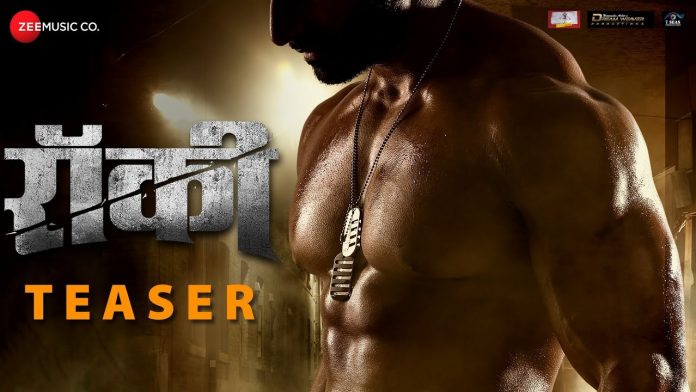 Today's youth is fascinated by action thrillers and with this if intermingled by catchy dialogues and emotional moments it becomes a very good film for the audiences. And in this genre comes 'Rocky' on March 8 to thrill the audiences.
The hot-blooded and angry young man and if you cross his way then his goose is cooked says the poster of 'Rocky' which was launched recently. The teaser of the film is getting a huge response from the audiences and there is a lot of curiosity among the audiences from the poster and the teaser.
The well built hunky poster boy has fascinated the audiences and everyone is keen to know his identity The film is produced by Dream Weaver Productions  and Seven Seas Productions and Paper Doll Productions presents the movie. The film is produced by Prashant Tripathi, Manesh Desai, Nitin Shilkar, Himanshu Ashar. The film's story, screenplay and direction is by Adnan Sheikh.
---