Zee Studios most awaited and Ravi Jadhav directed 'Nude' to hit theaters on 27th April.
On this year's International World Woman's Day, in the history of Sir J. J. School of Arts first time a press conference for a film was held. There has been a lot of debates regarding the release of the film 'Nude (Chitra)'. The name itself has made audience more eager about the film. But now, the filmmakers Zee studios is all set to release the film on 27th April throughout Maharashtra and other states. The press conference was attended by director Ravi Jadhav, Zee Studio's Producer  Mangesh Kulkarni and Athaansh Communications Meghna Jadhav, writer Sachin Kundalkar, movie lead Kalyani Mulay, Chhaya Kadam, Om Bhuttkar and Madan Devdhar and others were present at the conference.
On the eve of International Woman's Day, our lead role Yamuna (Kalyani Mulay) talked about the experience during the shoot and also open-up the conversation with the real Nude model (Lakshmi), who worked at Sir J. J. School of Arts for 30 years and on whose life the movie is based on.Lakshmi spoke up about the journey and experience of the life in Sir J. J. School of Arts throughout these years working as a nude model. She said, "I am proud of my work. Over here, the students have given me a place as their God and now this subject is presented in a cinema. There is no other happiness like this, that your story is present in front of audience"

The nude model is a fact of the art world, it is unrighteous to see this as suspicious or inauspicious way. This will be injustice done to the artwork. The director of the film Ravi Jadhav hoped that all the dark clouds on the release of the film will fly away and soon the film will meet the audience. He also said, "I am a student of Sir J. J. School of Arts. I can assure you the film does not have any obscenity and it all base and present on artistry in the artwork."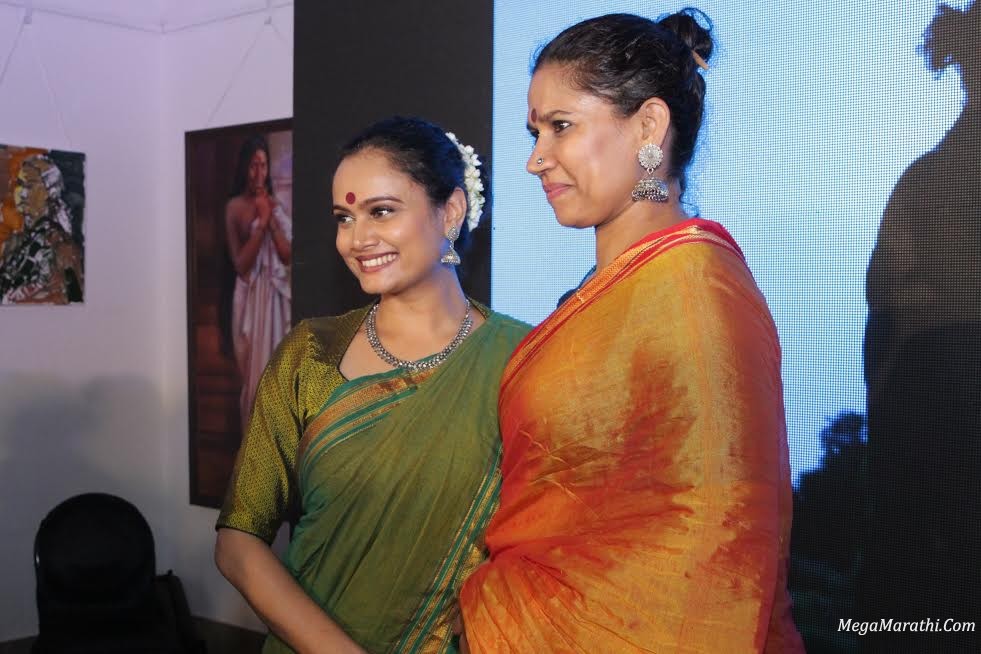 Nude (Chitra) is produced by Athaansh Communications and Zee Studios. The story of this film is from Ravi Jadhav, the script and dialogues are written by Sachin Kundalkar. Directed by Ravi Jadhav, this film has been cinematographed by Amalendu Chaudhary. Santosh Futane and Mahesh Salgaonkar have played the role of art direction, and the costumes are being done by Meghna Jadhav. Background music is given by Saurabh Bhalerao in the film, while Sayali Khare and Vidya Rao have written and sung two songs in the movie.
In the coming days, the most awaited movie Nude (Chitra) is finally going to hit the theaters all around the states in India.
---