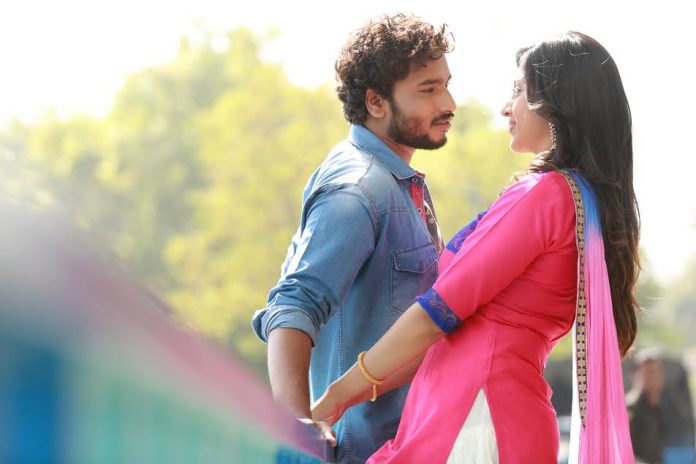 The greatness of the deity of Maharashtra,Lord Vitthal, has been shown in many movies. Even then the people eagerly wait for movies based on the dusky Lord. Keeping the expectations of the people in mind, Guru Darshan Movies and Pahel Productions L.L.P. have produced the movie "Vitthala Shapath" in Marathi. The movie is releasing on the 15th of September. The energy and the positive emotions during the Waari is extraordinary, and the devotees longing to meet the Lord is amazing and real. With the movie "Vitthala Shapath" we get to experience the yearning and hope of the devotees to meet the Lord. The movie underlines the emotional attachment of the bhakts with Lord Vitthal.
The story of "Vitthala Shapath" unfolds through the relationship of a father and son. Does Krishna, who is against his father's devotion towards Vittal, change due to the various incidents that take place in his life? We will see this thrilling story in this movie. The movie is directed by Chandrakant Pawar. The story and screenplay of "Vitthala Shapath" is written by Chandrakant Pawar, the dialogues are written by Chandrakant Pawar, Kaustubh Savarkar and Bhanudas Panmand. Chandrakant Pawar expressed his belief that the devotees will get to experience a totally different level of bhakti.
There are four songs of different genre. They have been recorded in the voices of Rahul Deshpande, Swapnil Bandodkar, Aanandi Joshi, Aadarsh Shinde and Pravin Kunwar. The songs written by Mangesh Kangane and Kshitij Patwardhan have been set to music by today's leading pair of music directors Chinar-Mahesh. They have also written the background score.
Along with Mangesh Desai, Anuradha Rajadyaksha, Uday Sabnis, Vidhyadar Joshi, Sanjay Khapre, Anshuman Vichare, Ketan Pawar, Vijay Nikam, Pranav Raorane and Rajesh Bhosale, we have the new leading pair of Vijay Sairaj and Krutika Gaikwad. Cinematography is by Sandy, editing is by Ashish Mhatre and Apurva Motiwale. Choreography is by Umesh Jadhav and art direction by Vasu Patil. "Vitthala Shapath" will be widely released on the 15th of September.
---