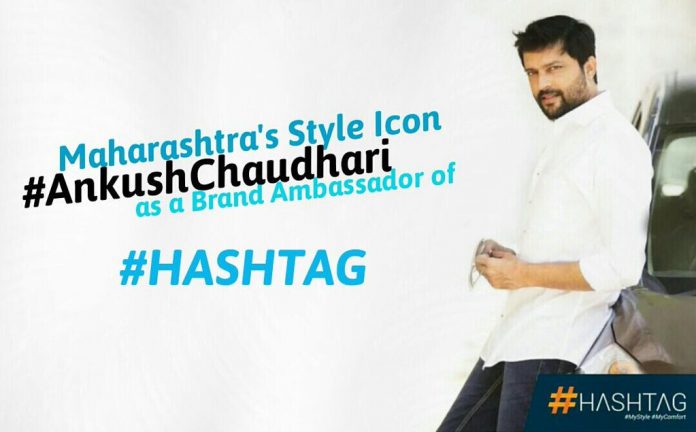 M – Town #Superstar & #StyleIconAnkush to endorse a men's fashion brand
StyleIcon AnkushChaudhari becomes face of men's clothing brand #Hashtag
We all have seen him astonishing everyone with his style and presence on screen. Heartthrob Ankush Chaudhari has constantly been setting a benchmark when it comes to fashion and style. M – Town Superstar has also been titled as Style icon amongst all the M – Town actors. Fans always go gaga over the style, flamboyance& his charismatic personality, and now his fans will be on cloud 9 to know that the Style icon Ankush will be seen endorsing a men's fashion brand.
A men's clothing brand #Hashtag has roped in the M – Town Style Icon Ankush Chaudhari as its brand ambassador. A sub-brand from the house of Corneaa Collections, #Hashtag provides a range of formal, casual, party and ethnic clothing options for today's youth.Popularity of Ankush amongst the youngsters and his innate style, effervescence and liveliness matching the core attributes of the brand have made him the face of the fashion brand. M – Town's most contemporary star Ankush recently came down to Pune to attend the launch of the iconic store.
The astounding actor who has always been a style and fashion trendsetter, will now play the role of fashion police for the generation who looks forward to new trends and fast-moving styles.
हि बातमी मराठी मध्ये वाचण्यासाठी येथे क्लिक करा
---