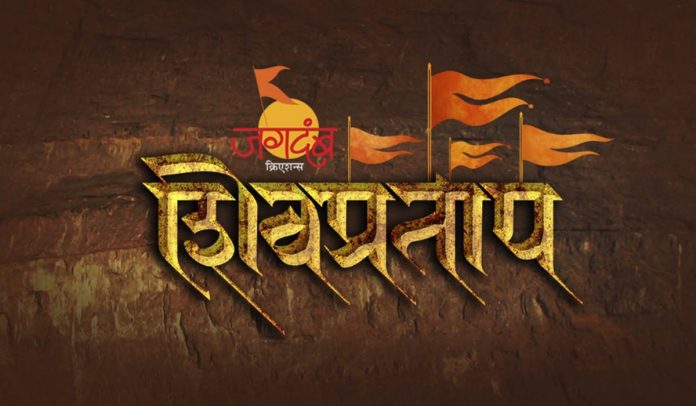 Shivaji Maharaj's 'Shiv Pratap' will be seen on the silver screen! Production of three historical films will be managed by actor Dr. Amol Kolhe's 'Jagdamb Creations'
It's true that once information which is revealed regarding any film that is based on a historical story, it automatically creates curiosity among the audience.
After unfolding the pages of historic events through theatrical plays and series, actor & MP Dr. Amol Kolhe is now ready to bring the great achievements of Chhatrapati Shivaji Maharaj's life to the silver screen through a series of three films – 'Shiv Pratap'. He recently announced the names of these three films – 'Vaaghanakh', 'Vachapa', 'Garudjhep' which will be produced by 'Jagadamb Creations'. Consequently, the concept of Shivshahi will be experienced on silver screen. Dr. Amol Kolhe, Dr. Ghanshyam Rao and Vilas Sawant are the producers of these films.
The first film of 'Vaaghanakh' will be coming to the audience on November 7, 2020. Karthik Kendhe is directing the film and the writing is by Pratap Gangawane. Filming will begin from January 2020. It is understood that Dr. Amol Kolhe is playing a central role in the film.
How did Chhatrapati Shivaji Maharaj kill Afzal Khan on the strength of intellect and valor? This will be seen in the film 'Vaaghanakh'. After the death of Afzal Khan, Aurangzeb sent Shahistekhan to Shivaji Maharaj for the settlement. That's how the Surat's campaign was launched to compensate for the loss of the people. Shivaji Maharaj 'saved' the damage done by the Shahistekhan. This saving was a wonderful miracle of Maharaj's political leap.
This aspect of Shivaji Maharaj's unique political achivement can be seen in the movie 'Vachapa'. This political deliverance was seen as a unique act of courage in the history of Hindustan (India). This glimpse of Shivaji Maharaj's political tactics, intelligence and foresight will be seen in the upcoming movie 'Garudjhep'.
The three films will be produced in Marathi & Hindi too, with a view of spreading this inspirational life & journey of Shivaji Maharaj across the country and beyond.
Talking about this, Amol Kolhe says, "History is a very important topic for me. Reading about extraordinary leadership leads to learning many life values. We are going to bring this to the audience through the films 'Shiv Pratap'. Three more films will be announced after a period of six months. It will be the task of setting a role model for the youth of today and showing them direction through these films. So the importance of these films is also extraordinary.
How excited are you for 'Shiv Pratap'? Let us know in the comments!
Stay tuned for more updates!
---