Notes, rhythm and voice their trio gives birth to music. Music is such a result that it can define human emotions. Music keeps refreshing our minds and souls. There's no human  in the world who doesn't enjoy music. In India music has been in the culture since ages. That's why there's a unique relationship between Indians and music. A singer who puts in lots of efforts, rehearses and studies finds his way to success easily. But some people are born with a beautiful voice. To make a career in this field one needs to study and practice. And along with it needed is a big stage to show the hidden talents. And this opportunity will be provided by Maharashtra's favorite channel Zee Yuva.
While talking about this show the head of Zee Yuva says ' There's no shortage of multi-talented people in Maharashtra. In the past few years we have seen many people who have made the most of such opportunities and are now flourishing in their fields. But still many people wait for such platforms where they can project their talents. Art is of various forms. But it's made famous because of its audience. And to make a stage available for exhibiting such talents is necessary. And that's why Zee Yuva channel is getting a new show called Sangeet Samrat such different level of show for the entire Maharashtra.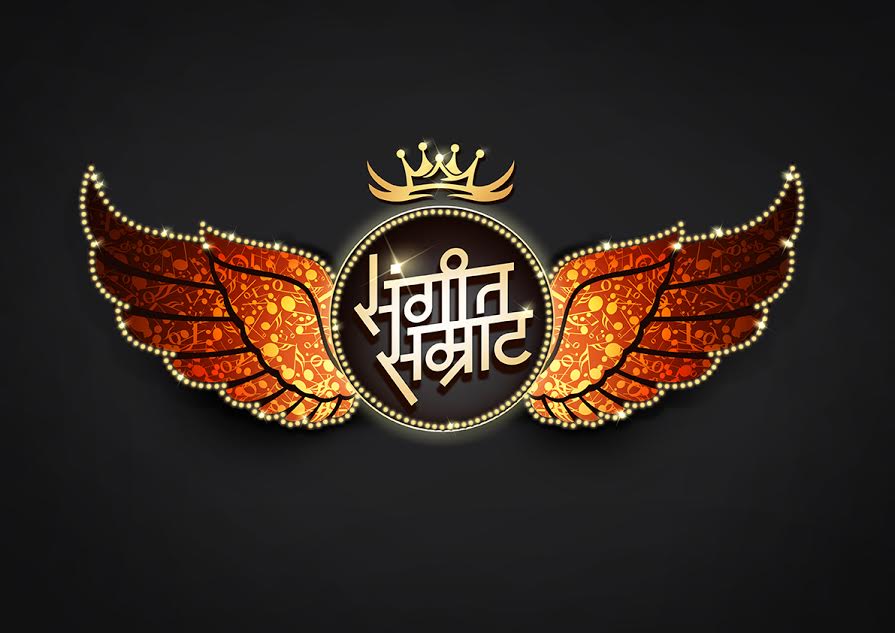 " Zee Yuva is known for its variety of shows. Bun Maska, Freshers, Love Lagna Locha, Ithech Taka Tambu, Shravan Bal , Yuvagiri, Shaurya, Prem he and Sargam too are  becoming famous all over and are reaching all houses. Now this channel is coming up with a very different talent show for the music lovers. This shows name is 'Sangeet Samrat'. But this show isn't only limited to singers. In this show one does not only sing but it is for such artists who can make melodious music out of any object… Then it maybe beat boxing or using hands for clapping or something unique…
With only one condition that the judges should approve of it. You can take part in this show individually as well as with your group. Any Marathi artist from age group 4 onwards can take part in the show. Entire Maharashtra's talented artists who have got music in their blood this is big opportunity for them to prove themselves as Sangeet Samrat in front of the entire Maharashtra.
This show will be well known because of its uniqueness. Till now such a talent hunt show has never been experienced by anyone. The auditions for this show will begin from 3rd may which   will be held in various parts of Maharashtra where the judges of Sangeet Samrat will be judging. Sangeet Samrat is a brain child of Zee Yuva and soon the entire Maharashtra will be able to enjoy the same.
This is not only for singer, the artist can participate who can do better music from instruments, by mouth and other things. Anyone can participate from age group more than 4.
Auditions for this show will starts from 3 May in various cities.
Auditions Schedules –
1) Aurangabad Audition
Name and Address: – Saraswati Bhuvan High School, Saraswati Colony, Aurangpura Aurangabad, Maharashtra- 431001…
Audition Date: – 6th May 2017 8 am to 1 pm
---
2) Nashik Audition
Address: – Rachna Vidyalaya Road, Sharanpura Road, Sharanpur, Nahik- 422002..
Audition date: – 8th May 2017
---
3) Pune Audition
Address: – Dyansagar Institute Management & Research,  SKP Campus, Baner – Balewadi Rd, Laxman Nagar, Baner, Pune, Maharashtra 411045
Audition date:- 10th May 2017
---
4) Kolhapur Audition
Address: –  Private High School, 2560/B, Khaas Baug, Mangalwar Peth, Kolhapur, Maharashtra – 416012.
Audition date:- 12th May 2017
---
5) Mumbai Audition
Address: – Brahman Shikshan Mandal Prathmik Vidyalaya, Ghantali Devi Mandir Road, Naupada, Thane West, Maharashtra – 400602.
Audition date:- 14th May 2017
---