Are You Ready for Ranada and Pathak Bai's Marriage ??
Do come to the wedding ceremony of Rana- Anjali !
On 5th March you'll see an entire 2 hours wedding special episode.
Anjali and Rana, characters from a serial 'Tujhyat Jeev Rangala' on Zee Marathi have become the breath of many viewers. The story of a soft hearted body builder and village school teacher has swept many off their feet. The Beginning of their love story, the way he confesses his love for her, Anjali's liking for his simplicity, all these things have won hearts of many and now they await the wedding ceremony of Rana and Anjali.
After Rana confessed his love for Anjali and asking her to marry him, the story has taken a new turn. In both the houses the preparations for the wedding are going on. The viewers can see this struggle and effort in the episodes which are going on now and they will be able to see their wedding too in a 2 hour special episode. Coming Sunday on the 5th March evening from 7-9 this wedding special episode will be featured on Zee Marathi.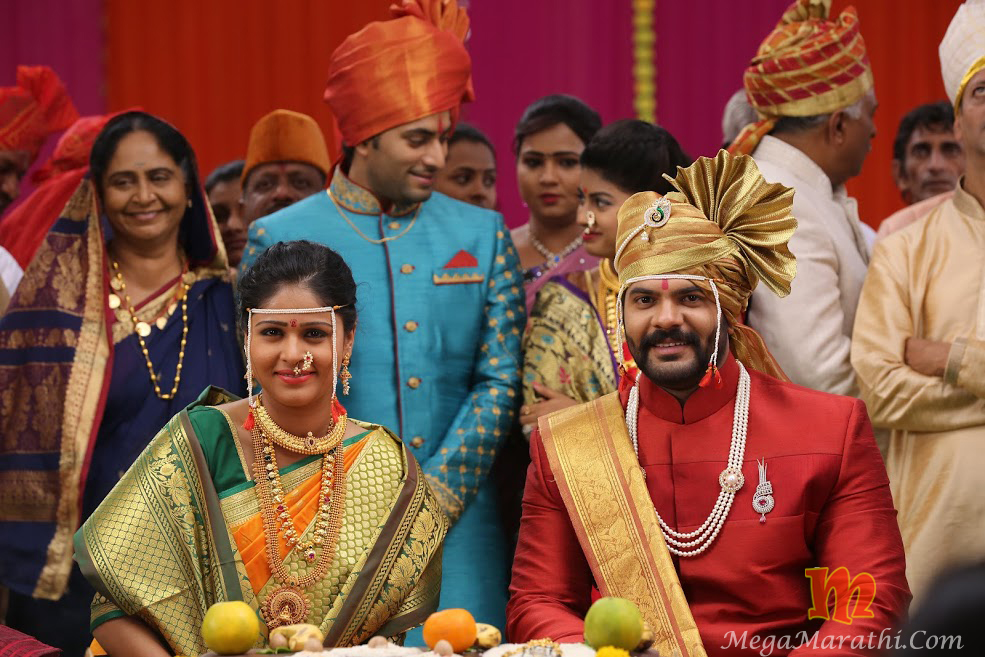 Rana stays in a small village near Kolhapur, eventhough he's well known he's still down to earth, eventhough he's a wrestler while talking to women he's very shy and respectful. Everyone is falling in love with his simplicity. Not only Ranada though, Anjali is loved by all too. They themselves didn't realize when did their relationship that started from a normal friendship turn into love and now soon into into a wedlock. The entire village is enthusiastic about Rana's and Anjali's wedding. In each house there's the topic of their wedding and the excitement has reached a peak point. Same excitement is seen in the audience too for the same reasons.
Everyone is happy for them though there's something else cooking in Nandita's mind. She's worried about all the importance and attention shifting to the new daughter-in-law in the house and to prevent that she's playing games. Rana being simple isn't able to understand her tricks and she's going to take advantage of this situation. What will she do to create an obstacle in this wedding ceremony? Will she be successful in this? Will Rana's and Anjali's wedding come together without any issues? Watching this will be exciting.
Through wedding they'll be Giving a Message of Simplicity.
A wedding in the village means there will be coloring, lighting, fireworks, paying respect to dignitaries and along with all this comes a lot of expense. To keep up with the social status in villages, cities everywhere a lot of money is spent on weddings. Is making this expense necessary? Though a simple wedding ceremony too can suffice the purpose is shown in this with the down to earth wedding ceremony of Anjali and Ranada. Rana family status is good though they will be celebrating the wedding in a very simple way.
Here is Rana and Anjali's Marriage Exclusive HD Photos –
---