Serial Radha Prem Rang Rangli has taken a twist, due to some incidence and is on a dramatic turn now. Few days back, due to a small misunderstanding, Prem had removed Radha from Deshmukh Sadan, to which the family members were upset on. Even Radha was not able to figure out her way from this situation. During her hard times, only Prem's mother – Madhuri Deshmukh was firmly standing with her. Prem has brought Radha back, only because his mother wanted so, to whom he cannot oppose to. But behind this, there is trap set for Radha by Prem, to which Madhuri and Radha, with all the members of family are still not aware of. Will Deshmukh family come to know his real intentions? How will Radha react, when she will find out Prem's trap? Will Prem and Deepika come back together? There is even a darker side, due to which Prem has brought Radha back to Deshmukh Sadan. (Also Read – Radha Prem Rangi Rangli Serial Team on the Sets of Tumchyasathi Kaypan !)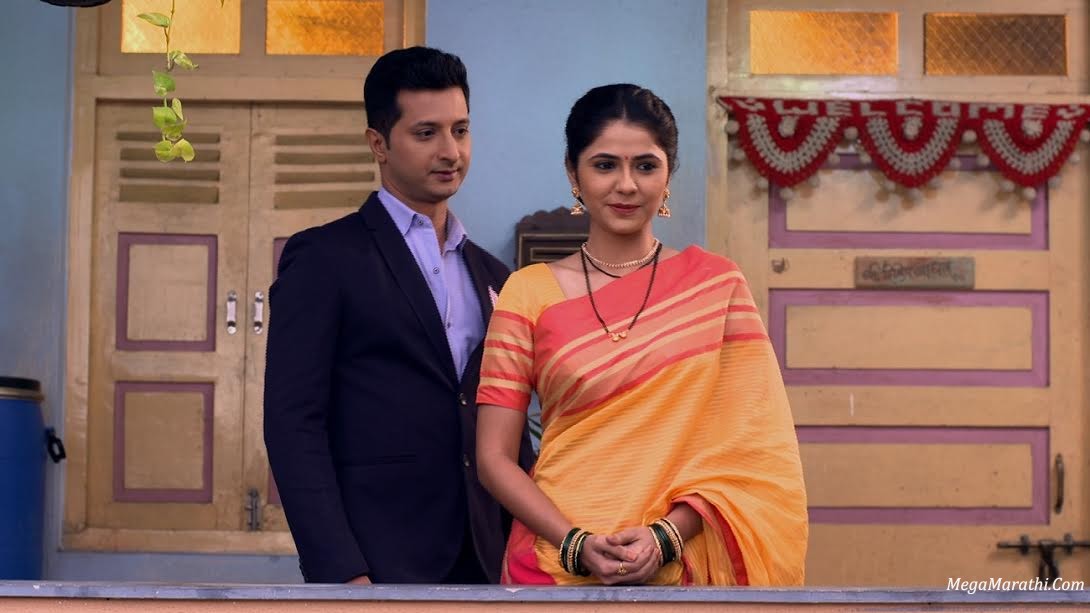 Deepika's mother has given Prem time limit of one year to get rid of Radha from his life. And Prem is on to pursue it. He has set a trap for Radha, so that she could divorce him. Radha's horoscope has revealed, that there might be a threat to her life if she is not pregnant within a year of her marriage. Knowing all the things, Prem is being a nice-guy to Radha, so that he can convince her for divorce. Deepika on other hand knows Prem's intentions and is relax with a strong believe that no one can take her love (Prem) away from her.
Secondly, Anvita's lies are about to be revealed in front of everybody, as Aditya's father knows the truth of Aditya and Anvita's lies. Anvita, madly in love with Aditya, has lied about her pregnancy to avoid getting apart from Aditya. What will happen when the truth is revealed? The curtains on this mysteries are about to be lifted in coming episodes of Radha Prem Rang Rangli. So don't miss to watch Radha Prem Rangi Rangli at 9:00pm only on Colors Marathi.
---