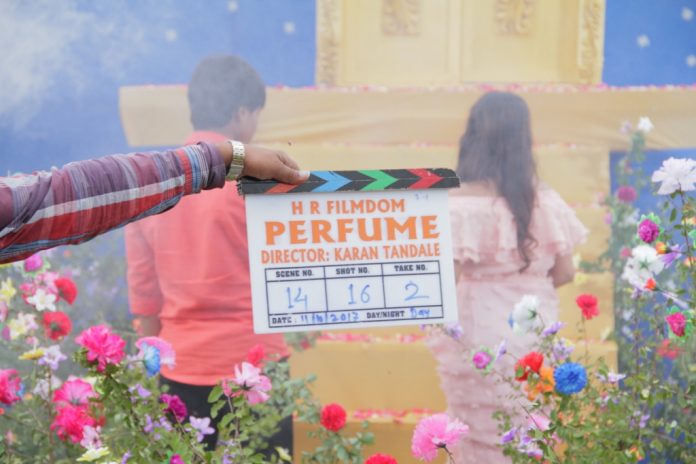 Now-a-days Marathi films are not only unique and attractive due to the subject of the film but also the catchy title of the film. 'Perfume' is also one of those film which has made curiosity in audience due to its title. Perfume will be in cinemas in September this year. It also consist of huge and popular star cast in it. Fresh and new chemistry of Omkar Dixit and Monalisa Bagal will share screen in the film.
The film is produced under the banner of HR Films, with Dr. Hemant Dixit and Omkar Dixit as producers. Whereas Amol Kagne and Laxman Kagne of Amol Kagane Studios are the presenters of the film. Amol has been the producer of some of the hits like Halal and Lathe Joshi. While the responsibilities of Direction and Cameraman is in the hands of Karan Tandale.
Along with Omkar Dixit and Monalisa Bagal, the star cast include Chinmay Mandlekar, Abhijeet Chavan, Sayaji Shinde, Anil Nagarkar, Kamlesh Sawant, Bhagyashree Nhalave.
The movie Perfume is said to be a pleasant and delightful entertainment for the audience. The title itself has sown the seeds of curiosity regarding the story of the film. But we will have to wait a bit longer till September to know what is hidden in the film Perfume. The film will be released in the month of September, this year.
---