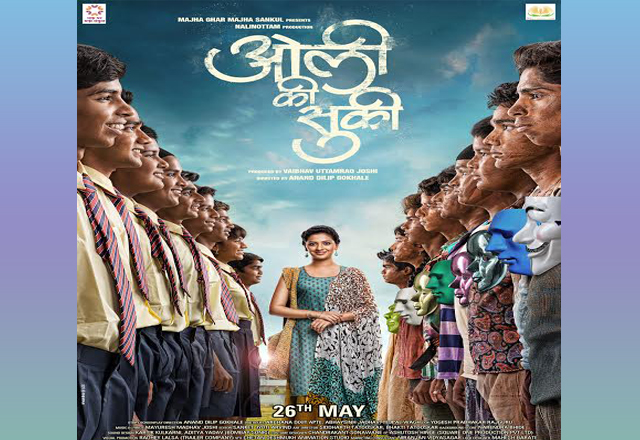 In the Maharashtra Rajya Chitrapat Sabha fest the movie which got the nomination for the best movie as well as best  direction, 'Oli Ki Suki'  directed by Anand Gokhale recently had its poster released on social media.
While living in the society we  all sometimes live as we wish or sometimes we put a mask on to thrive. But sometimes one person enters and our entire life becomes upside down. The boys from a locality in 'Oli Ki Suki' movie also seem to be undergoing a similar kind of thing. Tejashree Pradhan who reached many hearts  through 'Honar Sun Me Hya Gharchi' will be seen in a very mature, inspiring role in this movie.
Producer Vaibhav Uttamrao Joshi's Nalinottam productions produced this movie. 'Life likes fighters not whiners!' says this movie which shows what people have to say about brats.
It's a very innocent topic in which Tejashree Pradhan, Bhargavi Chirmule, Sanjay Khapre, Sharvari Lohokare, Suhas Shirsat , childactor Chinmay Sant and 10-12 other child artists have played important roles.
Due to the recently released poster everyone's excited about the movie and it'll be coming soon that is on the 26th May in your nearest movie theatres.
---