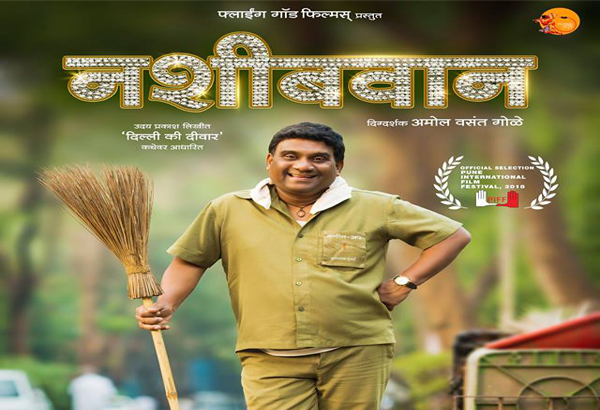 Nashibvaan Marathi Movie Poster Unveiled !
Cinematographer of various National and International Film Festival awards winning movies – Amol Gole, is all set to start his begin his new innings as a director, through a film Nashibvaan, whose first look was recently released. The eye-catching poster of the film has increased the curiosity regarding film, in the audience.
From the first look, it seems that Bhau Kadam is in the lead role. Flying God Films Presents Nashibvaan with Amit Naresh Patil, Vinod Manohar Gaikwad, Mahendra Gangadhar Patil as Producers while Prashant Vijay Mayekar as Co-producer. The film has being officially selected for the Pune International Film Festival (PIFF) organized on 11th to 18th January.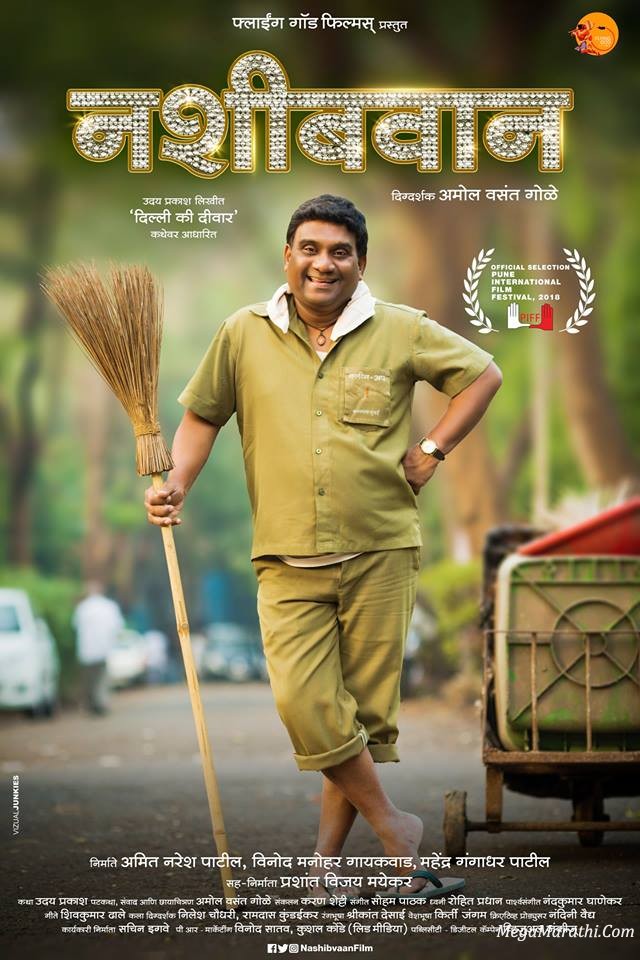 Through Nashibvaan,  Amol Vasant Gole will be seen in multiple roles such as ,  Director-Script writer-Story- Dialogues and as Cinematographer of the film.  Amol Vasant Gole production's Ranga Patanga has received State Government's Sant Tukaram Award as well as Best film in rural category in the year 2016 in PIFF. While back in 2015, Elizabeth Ekadashi also received same award in PIFF which went to be a hit on box-office afterwards with Amol Gole as Best Cinematographer.  Similarly film Haa Bharat Maza has received the best film award which was cinematography by Amol Gole.
---