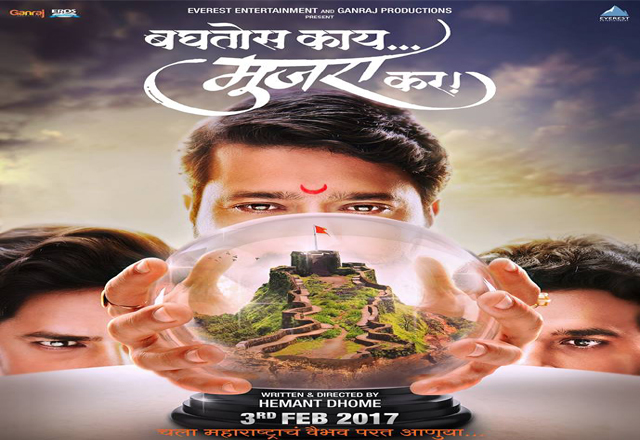 Let's Bring Back Maharashtra's 'Glory Days'
As the title clearly suggests you will have readily guessed that 'Baghtos Kaay Mujra Kar' is based on the life and ideals of Maharashtra's biggest and most respected King, Chhatrapati Shivaji Maharaj.
No doubt, such films play a huge role in bringing the life and times of Maharashtra's greatest idol to the youth today.   
The film's teaser, released recently goes thus: "Majhya Rajala Majhya Shivbala Manacha Mujra… Chala Maharashtracha Vaibhav Parat Aanu Ya" (I bow with respect to thee my King, my Shivba… Let's bring back Maharashtra's Glory Days).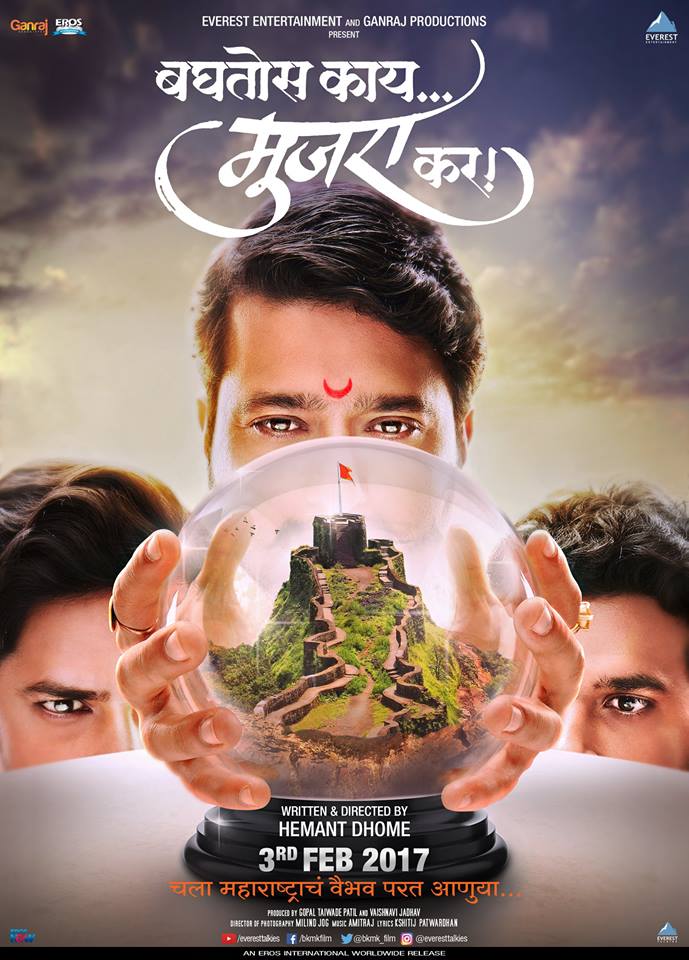 The film will be released in Maharashtra February 3, 2017.
The film's teaser is thought provoking in so much as it makes us think "Maharashtra's true pride is Shivaji Maharaj's forts and fortresses… how have we demeaned those symbols of our Swarajya! These forts where Shivaji Maharaj and his followers, the Mavalas, spilled their blood, sacrificed their lives, how dare we sit their and indulge in alcoholism and chewing tobacco! Will we ever take care of our rich history the way the British have done!
Such thoughts only bring shame to us as someone who cherish the life and ideals of Shivaji Maharaj. 
Official Teaser ~
Everest Entertainment and Ganaraj Productions 'Baghtos Kaay, Mujra Kar's teaser poster make it evident that Jitendra Joshi, Akshay Tanksale and Aniket Vishwasrao will be acting in the lead roles.
Are you, then, ready to bring back Maharashtra's Glory Days on February 3, 2017?
---