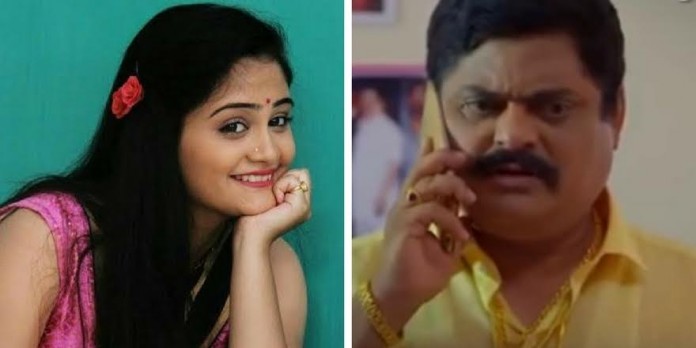 Do you remember the serial 'Suhasini'? The leads Aishwarya Tupe now will be seen in a new marathi cinema 'Khopa' written and directed by Dr. Sudhir Nikam. In which Sankarshan Karadhe is her hero. But something terrific has happened in this movie and that is the actress Aishwarya Tupe has slapped Maharashtra's comedian Bharat Ganeshpure.
The shape in which the events took place shocked everyone. When asked about it Aishwarya Tupe said that I have been working as a lead for the first time. In the movie 'Khopa' I'm playing the role of a dashing girl named Geeta Bhujbal who comes from a rich family. She's a daring girl who can do anything for her love. She's not scared of anyone. In the movie Sankarshan is my hero whereas Jalindar Bhujbal is playing the role of my husband. Along with it Yatin Karyekar and Vikram Gokhale too are playing important roles.
Now let me tell you that excellent event. Bharat Ganeshpure too is there in the movie Khopa. In the movie we have many scenes together. In which one scene we have a heated debate. The scene wasn't coming to life as the director wanted it to. Then the director Dr. Sudhir Nikam and Bharat Ganeshpure decided that I should actually slap Bharatji. Just to make the scene feel lively. I wasn't ready to slap such a great artist but since the director ordered me to… I couldn't deny. Rest no one knew about this. So we started the shooting if the scene with Bharat sir and the scene kept on building up and I actually slapped him and everyone started staring at me with an awkward gaze. I was emotionally traumatized because of that. Next two three days I was feeling very weird. But Bharat sir and director made me understand that just to make the scene come to life this is necessary… And the further shooting started.
She says about the cinema that we always watch love stories. But after watching Khopa you will definitely think about your family. The movie is entertaining.. but along with that we have tried to deliver a social awareness message too. The entire family will love it.. such is the movie Khopa.
---