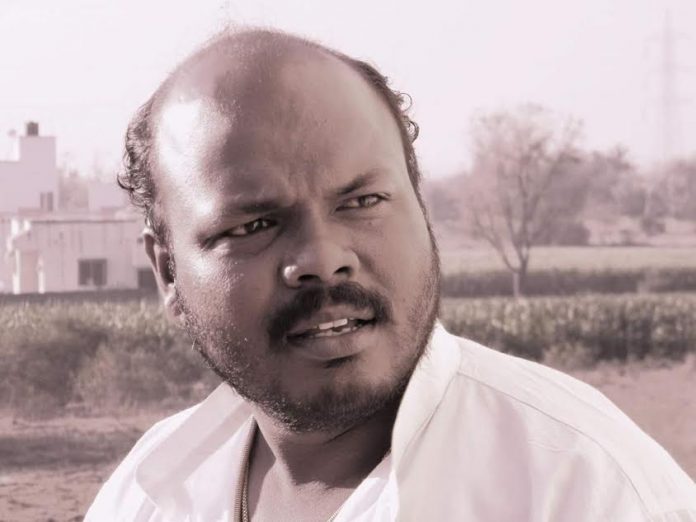 Through movies, serials and theatre actor Milind Shinde has made his own place in all three fields due to his influencing acting and now he's making his debut in movie direction. The movie name is yet to be revealed but however it's a movie based on a rural based sports film. Radhe Motion Pictures are producing this movie whereas the story and screenplay writing and dialogue writing has been done by Kiran Berad. This simple movie's direction started at Shirdi.
Before this Milind Shinde has directed 2 movies named 'Nach Tujhach Lagin Hay' and 'Bhidu'. Although these movies couldn't cross the sensor board's barrier to reach the audience. The fight with the sensor board is still going on. The movie 'Bhidu' will be released soon. Now he has put his focus in a new movie. The movie tries to put forth a new topic in front of Marathi audience. A sports player has returned to his village after being given less importance at Shivchattrapati awards for some reason. How does he help three crooks to develop a liking towards the game and how he trains them to compete at state level; such a special story is shown in this movie. Due to this production a sports film is being produced after a long time in Marathi industry.
'To handle a story based on sports is a different happiness all together. The audience will definitely get a different experience due to this movie,' says director Milind Shinde.
For the first time such a grand sports film will be made in Marathi cinema like Bollywood. In this movie actor Bhushan Pradhan, actress Sanskruti Balgude, Uday Tikkar, Abhijeet Chavan, Nayan Jadhav, Prakash Dhotre such star caste and cameraman Pratap Nair and Mangesh Dhakde as singer will be seen.
---