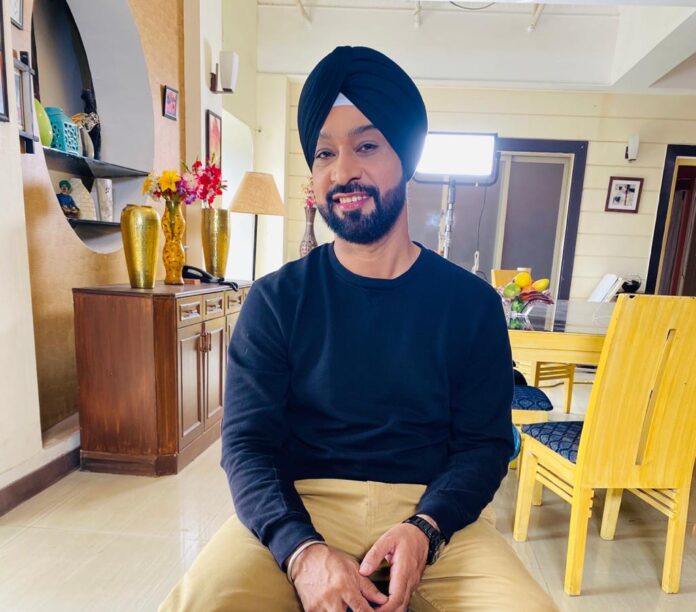 He is a singer, composer and production controller  and ad filmmaker, wearing different hats and now coming out with his own single shot in Filmcity and other Mumbai locales. He is Sardar Sodhi  who hails from Kashmir and made Mumbai his home some ten years back. On the advice of his mentor star Jeetendra .
He came down to Mumbai and started work as his executive producer in Balaji Films Ltd on the popular show Kahiin Kisi Roz. He then turned towards music by learning under Kalyanji Maharaj and brought out many albums with Sagarika Music and other prominent music
companies. Now Sameer Dixit of Pickle Films has signed him on as their artiste who they will manage and promote. He is bringing out an album for Pickle Entertainment. He is also doing production work for Dixit's future films and web series. Also he is bringing out Punjabi albums and singing for Punjabi films and has signed two Punjabi films which
will go on the floors soon.. A Kishore Kumar fan and a complete teetotaler and very grounded , Sardar   Sodhi is a music genius to look out for!