Get Ready for Zee Marathi's Maha Episodes this Sunday
Fasten your seat belts, folks. As part of its Christmas gift to its viewers Zee Marathi has lined up Mega Episodes of three of its most popular prime time shows this December 25.
Beginning 7 pm, each maha episode lasting an hour, the channel has lined up as –
The serials on Zee Marathi have always kept human relationships and families at its center even as they arrive to entertain their audience.
Each of these three shows will throw a new light on the relationship between their chief protagonists and their relationships will blossom colorfully bringing joy and cheer for the audience this festive weekend.
In Tujhyat Jeev Rangla, Rana and Anjali's chemistry has began to blossom and this weekend you will find their love story on a new summit.
The tall and sturdy Rana has beseeches Anjali to help him find the true love and gorgeous yet elegant Anjali is sincerely striving to make Rana hear his heart's beat.
Amid this emotional churn the lovey-dovey couple will encounter each other at the Gaikwad's  farmhouse, as they enjoy Hunda party along with the entire village clan.
It is amid this revelry Anjali will open Rana's eyes to let him meet his true love.
So, Don't forget to tune in Zee Marathi at 7 pm, December 25.
---
At 8 pm, you will find Manasi and Vikrant scooping off to a medical conference away from home. Even as their friendship has firmed up the duo need to escape away from the tensions at homes to discover what lie a hidden in their hearts.
While Vikrant has asked Monika for a mutual divorce and Monica has agreed to Vikrant's wishes under the condition that she be allowed to stay at the Dalvi household.
Knowing Monika's character one can rest assured that she won't give up her marriage with Vikrant so easily.
In this scenario, will Manasi and Vikrant find some bliss away from home and family tensions?
Watch Zee Marathi at 8 pm, December 25, and you will have found your answer.
---
Finally, the water has crossed a dangerous level as Radhika is all set to evict Shanaya not only from her husband's house but also from Guru's heart.
There is a Christmas party at Guru's society and there will be a contest to decide upon the 'Woman of the Year'.
Obviously, you will find the two women locked in an intense battle to win the coveted award.
But it is not just the contest that isn't stake!
Radhika has dared Shanaya that she will win the contest as well as throw her out of her husband's home and heart.
Radhika has challenged Shanaya that the loser of the 'Woman of the Year' award will leave Guru's society for ever.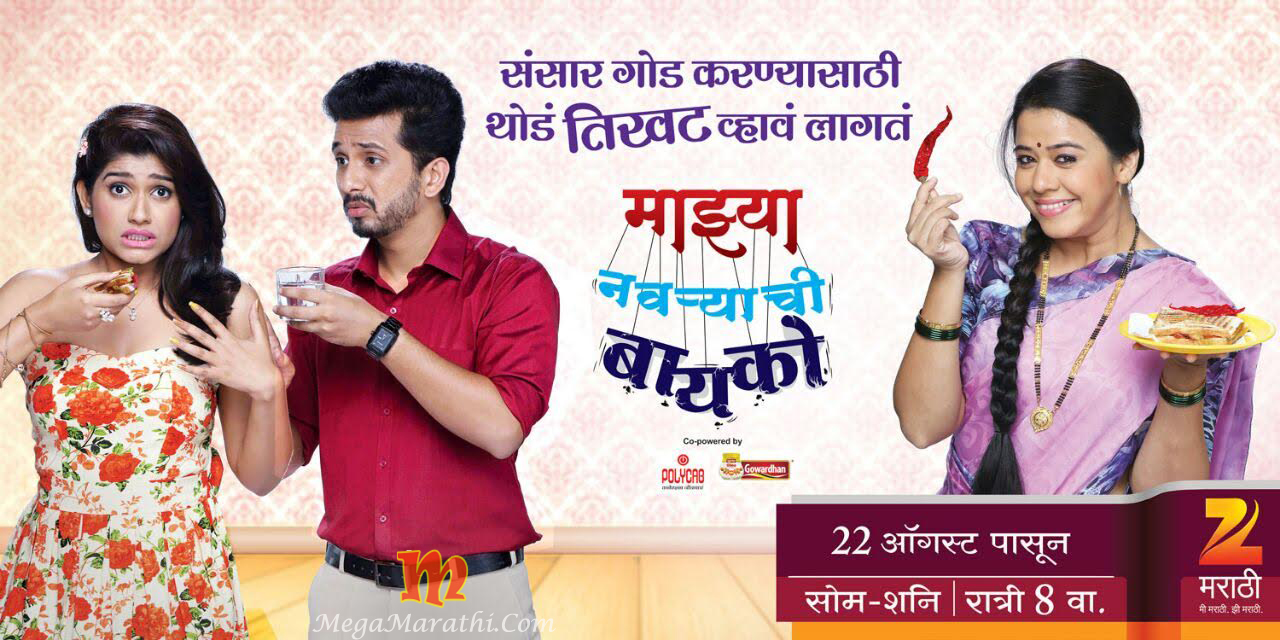 Who will win this intense competition?
Well, we won't let you in on this one. Tune in to Zee Marathi, 9 pm, December 25 and find it out for yourself.
Now, go rush for the popcorn and get those hot samosas and chai to warm up for three hours of dhamma entertainment.
---