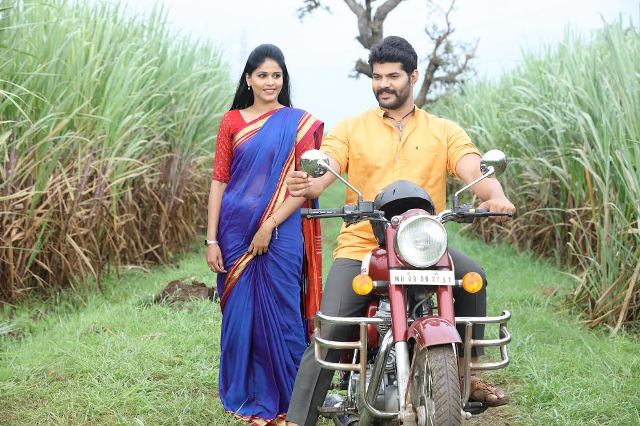 Tuzyat Jeev Rangla Zee Marathi Serial From 3 October
TV Serial : Tujhyat Jiv Rangala – तुझ्यात जीव रंगला (Zee Marathi)
Producer : Smruti Sushilkumar Shinde
Director : Niranjan Patki
Production House : SOBO Films PVT Ltd
StarCast :Hardeek Joshi As Rana Gaikwad, Akshaya Deodhar as Anjali., Dhanashri Kadgaonkar as Vahini saheb. , Shruti Kulkarni as Renu, Amol Naik as Barkat
Story & Screenplay : Subodh Khanolkar
Dialogues : Tejas Ghadge
Channel : Zee Marathi
Starting Date : 3rd October 2016
Starting Time : 7:30 Pm Monday To Saturday on Zee Marathi
---
Story Outline / Plot :
Tuzyat Jeev Rangla is a story of a wrestler Rana Gaikwad. Its a cute love story of illiterate Wrestler Rana Gaikwad and Anjali who is from village of Kolhapur. Wrestling arena is a life and love of any wrestler. Father of Rana, Prataprao Gaikwad is Politician and always ready to help others. Though Rana is a wrestler, he is very shy and emotional  by mind. During his life he meets Anjali who is well educated and much talkative. So its a great fun to see how they fall in love with each other.
Role of Rana is done by Hardik Joshi while Akshaya Deodhar is doing a character of Anjali.  Story and Screenplay written by Subodh Khanolkar. and dialgues by Tejes Ghadage. Smruti Sushilkumar Shinde's Sobo Films Pvt Ltd has produced this serial. Tuzyat Jeev Rangla serial directed by Niranjan Patki.
Serial is going to start from 03 October 2016 on Zee Marathi Monday to Saturday at 7:30pm.
हि बातमी मराठी मध्ये वाचण्यासाठी येथे क्लिक करा ….
---
Also Check –
Akshay Kumar in Tujhyat Jeev Rangla For Jolly LLB 2 Promotion Photos –
---
Cloud Tags :
tujyat jiv rangla serial zee marathi
tujhyat jiw rangla seril
tjg serial title track
tuzyat jiv guntala rangla video
tujyat jeev rangla serial zee marathi actors actress promo
---