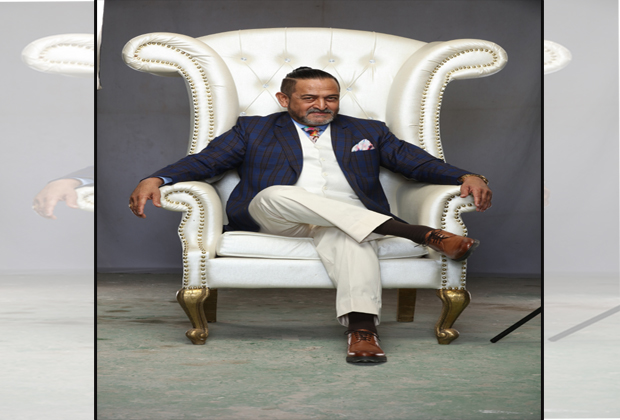 The reality show, whose gossips are heard not only in our country but all over the world, which has brought new excitement and new dramas with its every season to audience, which has not only in Hindi but also in regional languages has been on the top charts, none other than most exciting BIG BOSS, will soon be hosted in Marathi. From the beginning of April 15, the show will be air on Colors Marathi, with a Maharashtrian touch to it. Ever since the announcement of this event has been done, the excitement about who will be in the Big Boss's house, and who will be its founder, has reached its peak. The question of audiences are answered now.
The name popular, not only in Marathi industry, but also in Hollywood, who has made Maharashtra proud with his acting and direction and with his sense of humor, who is an icon of Maharashtra and its people, its none other than Mahesh Manjrekar who will host the show. Soon, some special promos will be aired for the audience, with Mahesh Manjrekaras a host.
"Big boss wants you to…!" whenever this sentence falls on the ears, all attentions along with the members of house and the audience turns towards the voice and the curiosity of what will happen now goes to its height.
All this will happening now in your mother tongue Marathi. There are questions in the minds of the audience about what the Big Boss will suggest, what statements and tasks will be demand to be performed and how it will sound.
Along with this voice, the only person to communicating to the house is the only person who is hosting the program. Usually the host speak with the house only on weekends. Sometimes he is angel, while sometime he is a devil for the members of the house.This role of the host will be performed by Mahesh Manjrekar. Mahesh Manjrekar's personality is that he is a true friend for many, for some he is a guru, and for some he is Godfather in the industry.
Therefore there is love and respect for him in the industry. Many aspects of his personality will now be seen in the Big Boss. The names of the members will be revealed in the kick-off episode of the Big Boss.
The stars of Big Boss are visiting their new house on from April 15. The audience will get answers to the questions that will happen to those who will be members of this house.
---
Cloud Tags – big boss marathi serial colors marathi, marathi big boss serial, mahesh manjarekar's big boss serial, upcoming big boss serial 2018 timing, 15 april big boss serial participation process, big boss marathi show title track full download,
---