'Duheri' mystery will unfold on 30th May
After the popular TV sitcom Dil Dosti Duniyadari, Sanjay Jadhav is coming up with 'Duheri'
After the enormous success of the most admired & loved television sitcom Dil Dosti Duniyadari, Ace Director Producer Sanjay Jadhav is all set for his new television venture 'Duheri'. The serial is a complete package of thriller along with family drama. The story of the serial revolves around the strong bonding between the two sister leading the elder one to sacrifice for saving her younger sisters life.
The star cast of the serial is as strong and fascinating as the concept. Actress Urmila Nimbalkar will be seen playing the protagonist and Amruta Pawar is playing her younger sister in the serial. Sunil Tawde, whom we have seen playing a comic roles is playing a tough negative character of 'Parsu', viewers will be astonished by seeing the different shade of this character. Veteran actor Ravindra Mahajani, Nivedita Saraf & Tushar Dalvi will also be seen in Duheri playing characters like never before. After producing Dil Dosti DUniyadari serial which was falling under comedy genre, Sanjay Jadhav has given his best to portray thriller on small screen through Duheri. Sanjay Jadhav has also directed first 3 episodes of Duheri.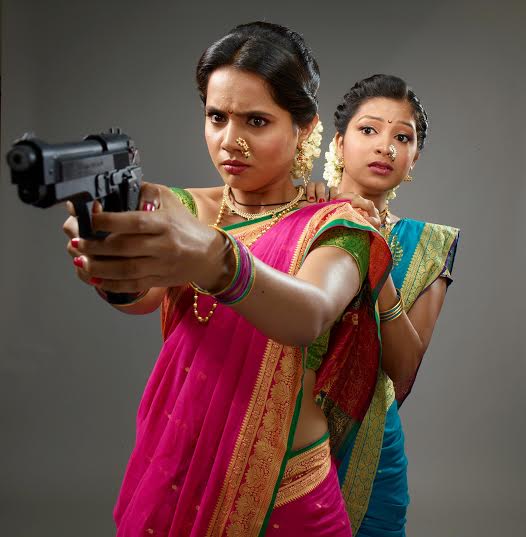 This Duheri mystery will unfold on May 30th, 2016 at 8.30 p.m. on Star Pravah & Star Pravah HD. Viewers will certainly enjoy getting thrilled by this thriller story.
हि बातमी मराठी मध्ये वाचण्यासाठी येथे क्लिक करा
---
Serial Promo :
https://www.youtube.com/watch?v=xjPSwv-p57c
---