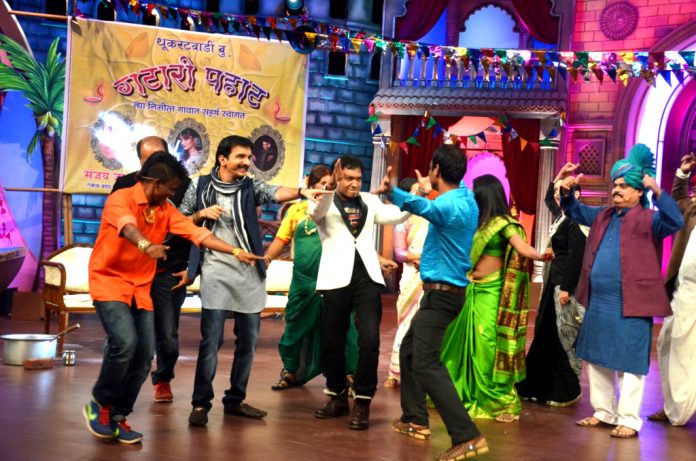 Chala Hawa Yeu Dya Going To Celebrate Gatari Pahat
There is always great fun when Thukratwadi Mens comes together. Already they have made great fun in Diwali Dawn. Now they are ready to celebrate new Dawn (पहाट)  named " Gatari Pahat". In order to celebrate this dawn favorite director Sanjay Jadhav, Standup Comedy King Sunil Pal, Actor Sandeep Pathak , Singer Reshma Sonawane, and Anand Shinde are participating to make this fun. Actress Medha Ghadage and Manasi Naik is giving awesome dance performances during this show. So don't miss to watch Zee Marathi's Serial 'Chala Hawa Yeu Dya' on 01/08/2016 and 02/08/2016 at 9.30pm.
---
Lets have a look on snapshots :
हि न्यूज मराठी मध्ये वाचण्यासाठी येथे क्लीक करा ….
---