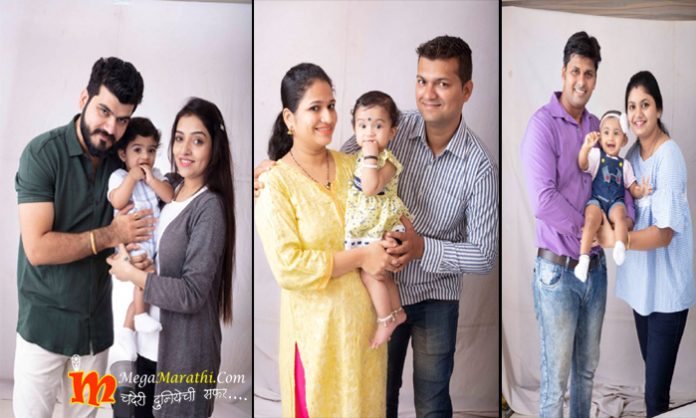 With varied subjects and innovations in the presentation, Zee Yuva have impressed the audience in a very short time. The channel that had entertained audiences by presenting the golden days of college to family drama, will now present an interesting but emotional subject based program 'Sparsha Vatsalyacha' to it's audience.
After the birth of a newborn baby, picture of life gets filled with the new colors. Drawing the lines of their experience on the canvas of life, parents nurture and take care of their baby. And while doing this, grand-parents are their companions too. There is always a curiosity of the new guest coming to a family, and every parent has to go through the challenges and responsibility that comes from it. The new program 'Sparsha Vatsalyacha' will play an important role in enhancing the new parents about how to take care of their children.
This program will showcase the emotions associated with the first child born in the family to the audience. The anchor of the program will visit many houses in Mumbai to interact with the elderly persons, relatives and the couple who have newly become parents for the first time. This program, which aims to improve the concept of parents having 8 months to 1.5 years old children regarding nurturing and caring for their children, will also contain fun talk with the family. Parents would be able to share their fun, enjoyable and emotional experience of caring of their children through 'Sparsha Vatsalyacha'. While interacting with the parents, anchor will make parents and grandparents play some fun games and thereby increase the trauma of the event. Along with this, the program will have baby as the center of attraction and 'Sparsha Vatsalyacha' will note it's beautiful moments of that day.
This program, which is full of emotional attachments with these small kids, will air in the month of August. Zee Yuva will be showcasing this 'Sparsha Vattsalyacha' program from 6th August at 6:30 pm.
---
Cloud tags –
sparsh vatsalyacha zee yuva serial entry process, contact number sparsh vatsalyacha zee yuva serial, participate in sparsh vatsalyacha zee yuva serial,
---