Mulgi Zali Ho | Star Pravah | मुलगी झाली हो
Starcast – Sharvani Pillai, Savita Malpekar and Kiran Mane
Studio –  Panaroma Entertainment PVT Ltd
Director – Shailesh Shirsekar
Producer –  Sujana Ghai, Hemant Ruparel, Ranjeet Thakur,
Co-Producer –  NA
Assistant Director – NA
Production Management –  Lata Shreedhar, Shadab Saida Shaikh, Rajat Nair
Post Production – NA
Production Manager – NA
Story – NA
Screenplay – Rohini Ninawe

Dialogues – Mithila Subhash
Cinematography – Abhishek Narendra Gandhi
Editor – Rupesh Ratnakar Gamare
Co-editor – NA
Lyrics – NA
Music – Nilesh Mohrir
Background Score – Shashank Powar
Title Track Singer – NA
Art Direction – NA
Sound Design – NA
Creative Team – Samir Sudesh Maktedar
Executive Producer – NA
Executive Producer – NA
Senior  Executive Producer – NA
Promo and Title – NA
Project Head – NA
Graphics – NA
Costumes – NA
Make up – NA
Promotion – NA
Marketing – NA
Channel – Star Pravah
Starting Date and Timing – 02 September 2020, Monday to Saturday at 09:00 PM,
---
Synopsis –
Everyone in a family wants a boy child as he can be the future of the family but if it's a girl child then the family wreaks havoc on the pregnant lady, who is bearing a child like the charming and talented Sharvani Pillay is on the show 'Mulgi Jhali Ho' and is oppressed by her husband played by ace stage actor Kiran Mane and mother in law, veteran Savita Malpekar. The show will beam from September 2 at 9 pm Monday to Saturday on Star Pravah. This social message laden show will surely grab the eyeballs of the audiences all over.
A woman giving birth to a child is the most satisfying feeling for her but now, things are such that her close ones and relatives pressurize her to give birth to a boy which is not in her hands. If she gives birth to a girl the near ones harass her and make life difficult for her and ultimately they pressurize her to drop the baby. Such a scenario is depicted in the forthcoming STAR PRAVAH show 'Mulgi Zali Ho' in which a pregnant lady is harassed by her husband and mother in law. To know more catch up on the new STAR PRAVAH show 'Mulgi Jhali Ho'
The show stars Sharvani Pillai, Savita Malpekar, and Kiran Mane in the lead. The show beams on STAR PRAVAH from 2 September, 2020.
---
Serial Promo –

---
Serial Poster / Still Photos –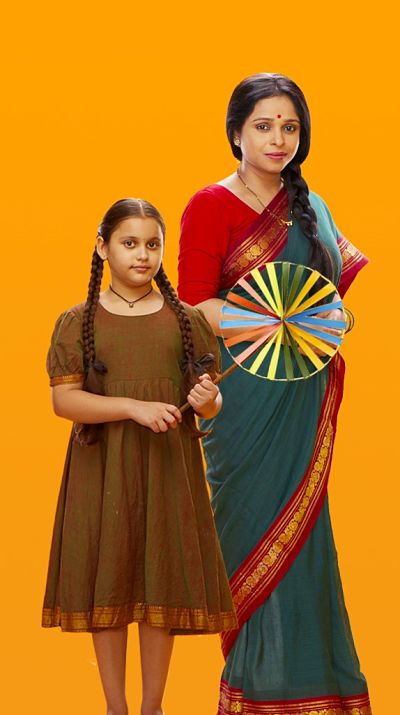 ---
tags – mulgi zali ho star pravah serial, mulgi jhalo o star pravah serial, mulgi jhali o star pravah serial title track songs, devmanus zee marathi serial,

---