'Barayan' is a family entertainer with a subtle social message, releasing pan Maharashtra on 12th January 2018. The film is directed by Deepak Patil and produced by Daivata Patil under their banner 'Onjal Arts Productions' and Presented by BJP Leader Shaina NC. This is directorial debut of Deepak Patil, who had worked earlier as a Promo director in various Hindi & Marathi television channels.
The trailer of the film was launched in the presence of dignitaries in a grand event on 23rd Dec 2017 at the Nehru Centre, Worli.
Commercialisation of education scenario, over-anxious parents, superstitions, are certain issues crafted by the director in the film in a satirical yet enjoyable manner while handling the sensitive subject of board exams. 12th standard percentages are considered as life changing turning point by parents and students. 12th board exam preparations start as early as 8th standard onwards. Parents' mentality due to highly competitive percentage race and over expectations from their children is leading to herd mentality in our educational system. (Also Read – Full Cast Crew Details of Barayan)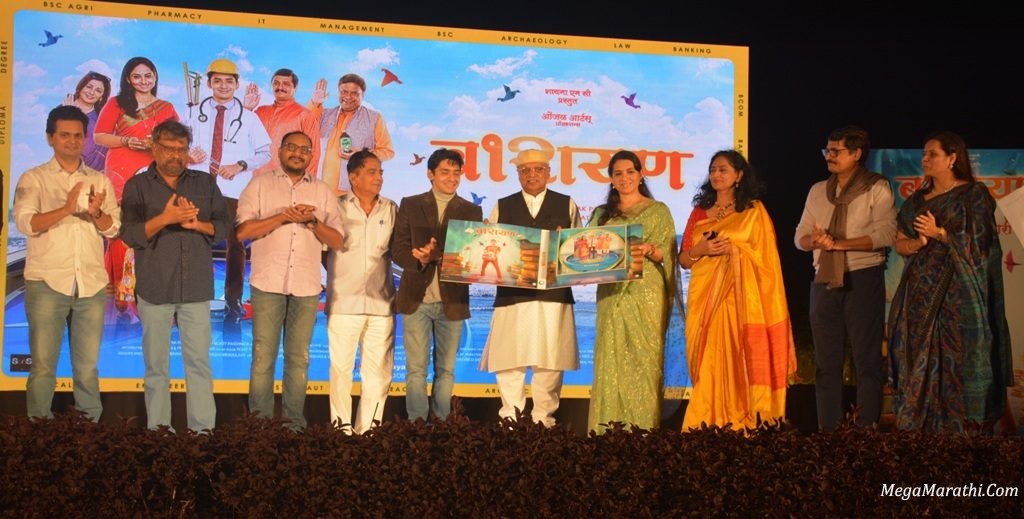 Anurag Worlikar can be seen as the film protagonist along with senior actors like Nandu Madhav playing the role of father, Pratiksha Lonkar as the mother and Vandana Gupte as the Aunty. The star cast also includes Swarangi Sane, Sanjay Mone, Om Bhutkar, Rohan Gujar, Uday Sabnis, Prasad Pandit, Sameer Chougule, Shrikant Yadav, Kushal Badrike, Prabhakar More, Nipun Dharmadhikari and Prarthana Behere.
Official Trailer –
The story of Barayan is by Deepak Patil, the screenplay and dialogues by Nilesh Upadhyay and cinematography by Murzy Pagdiwala. Ashish Jha has composed background score. Valay, Guru Thakur and Kshitij Patwardhan have penned down the lyrics while the soulful songs are composed by Pankaj Padghan. One of the songs is sung by evergreen singer Alka Yagnik.
The film is selected to be screened at the ongoing prestigious Third Eye Asian Film Festival.
---