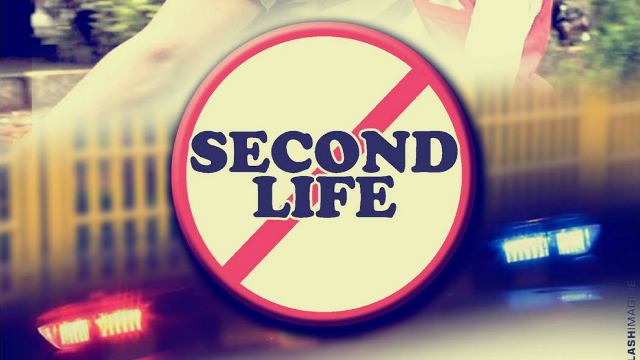 Second Life – A Short Film On Road Accidents
Starcast: Arjunraje Ajit Chavan (CHILD ARTIST), Ajay Chavan, Vanashree Joshi Pande, Ujjwala Dalvi, Ashwini S. Gholap, Dhanajay Jamdar, Somnath Danane, Prabhakar Jadhav, Mayuri Jadhav, Sahdev M.Gholap, Janhavi Danane
Banner: Arjunraje Entertainment
Producer: Supriya Ajit Chavan, Prabhakar Jadhav
Director- Story-Screenplay: Sahdev M.Gholap 
Music: Vijay Narayan Gavande 
Editor: Sourabh Prabhudesai
DOP: Sourabh Padwal
---
How did you find the movie concept?
The SECOND LIFE concept was suggested to me by my friend Ajit Chavan. His cousin and my close friend Vishwajeet Chavan dies in a Bike accident when he was 21 years old. He was the only child of his parents. His accident was a huge shock for his family. Even after 3-4 years of his death no one was survived from that shock and I have closely experienced that incident.
How did you research this Topic?
When everyone was busy celebrating festivals at their home, Vishwajeet's house had the desolate silence. That time Ajit Chavan told me to express the thought in a Short film and we both wanted to reveal the issue in public. While researching on story with the help of Information Department & RTO we came to know many shocking facts.
Short Film means Director Profile or Social Awareness?
In India, the number of people die due to road accidents is far more than people die due to illness. We searched their causes and solutions and from all the details we made our Short film – SECOND LIFE.
The main motto of making this short film was creating an awareness among people. Therefore those who really care for their loved ones will definitely share this short film. As a director, writer SECOND LIFE is just not a project for me, but this has an emotional attachment. Our intention is not to make money from this project.
How was the awareness spread because of this Short Film?
Just because of this Short film if people follow the Traffic Rules and implement it into their life, I will feel that Team SECOND LIFE will get the satisfaction of saving someone's life and that experience can never be described in words.
 How was your Experience in making the film?
The whole Short film was shot in Navi Mumbai's Koparkhairne & Vashi area. While shooting the main part – riding a bike in full speed we had to complete the shoot in limited equipments. Our aim was that on the roadside no one should get disturbed because of our shoot. Most of the stunts are performed by lead actor Ajay Chavan and Bike stunts are performed by Rohit Patil. And 8-9 actors have worked in this film.
What is finance related to a short film?
Any Director's Dream is to ensure that his film reaches all the masses. That's his overall Objective. There is an overall demand to share these kind of short films on Social Media like Facebook, Twitter & Whatsaap. Also, CaféMarathi will be publishing my film YouTube and all their  Social Media platforms so I am happy that my film will reaching the audiences and I am sure that they are going to love this short film.
हि बातमी मराठी मध्ये वाचण्यासाठी येथे क्लिक करा ….
---
Short Film :
Promo :
---
Full Short Film
---