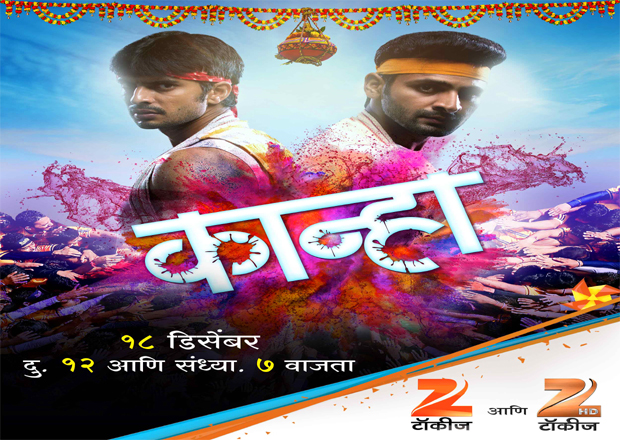 Zee Talkies to air Kanha's World Premier
Music director Avdhut Gupte, who always keeps an ear to the ground while not only composing but also directing films and has always shown social realities without compromising on the entertainment factor, will soon have world premier of his directorial debut 'Kanha' on Zee Talkies.
The film will be telecast twice: 12 pm on December 18 and later at 7 pm the same day.
The film depicts the contemporary conditions that revolve around the celebrations of Janmashtami in Maharashtra.
What is the real Janmashtami celebration? Should we celebrate the festival in the  traditional way or shall we exploit it for commercial considerations? These are some of the burning questions that the film has tried to explore.
In recent times, the festival has witnessed several casualties, some of them even life-threatening and fatal.
The film also showcases how cynical politicians have, for their ulterior benefits, exploit the youth — Raghu and Malhar's character in the film — to serve their vested interests.
Vaibhav Tatvawadi, Gashmir Mahajani, Prasad Oak, Kiran Karmarkar, Gauri Nalawade, Sumedh Vani will be seen entertaining the audiences of Zee talkies but also pose some thought-provoking questions.
Do not forget, then, to watch ' Kanha ' on December 18 at 12 pm and 7 pm.
हि बातमी मराठी मध्ये वाचण्यासाठी येथे क्लिक करा ….
---