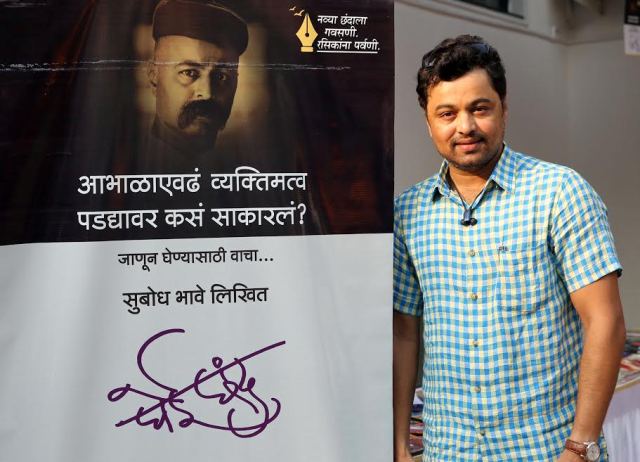 Subodh Bhave Makes His Debut As A Writer
Subodh Bhave, a noted Marathi stage and film star is making his debut with the launch of his book 'Ghei Chhand' scheduled on 9th November in Mumbai and 12th November in Pune.
Speaking to media persons on the occasion of 'Diwali Pahat' held in Pune, Subodh said that his book captures his inspiring journey from a role in the play 'Katyar Kaljaat Ghusli' through significant roles in iconic biopics – Balgandharva and Lokmanya to his directorial debut in the film Katyar Kaljaat Ghusli. "This phase constitutes an important period in Maharashtra's cultural milieuand I felt it needed to be documented", said Subodh.
The book captures the challenges faced while portraying iconic personalities like Balgandharva and Lokmanya Tilak and directing a story like Katyar which is so close to Maharashtra's heart. It is full of interesting stories, anecdotes and experiences that bring alive his fascinating journey.
Mr. Yogesh Nandurkar of 'Rasik Sahitya 'who have published the book together with 'Graft 5' informed that until 12th November ,2016 the connoisseurs can reserve their copies at a special pre-launch price of Rs.300 against the normal price of Rs.400. With every pre-booking DVD's of Balgandharva, Lokmanya and Katyar will be available free of cost.
The pre-booking is receiving huge response and it looks certain that Subodh's debut as a writer will be as successful as the one as a director.
हि बातमी मराठी मध्ये वाचण्यासाठी येथे क्लिक करा ….
---