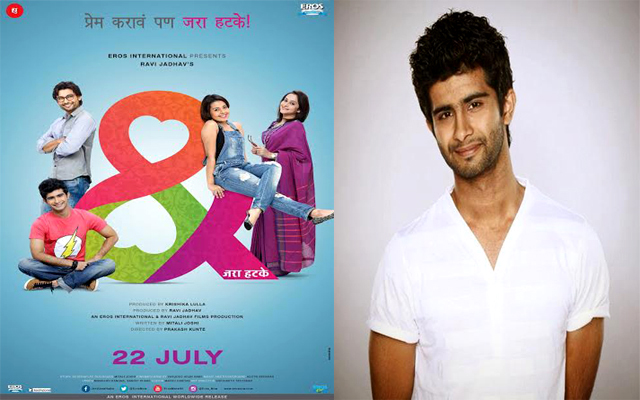 Siddharth Menon's Bengali Avatar In '& Jara Hatake'
Chocolate boy of Marathi Film Industry 'Siddharth Menon' is going to talk Bengali in his upcoming movie & Jara Hatke. He has started his career with dramas like 'Never Mind', 'Sangeet Sanshay Kalhol', 'Manapaman'. He has done 'Ekulti Ek' as Marathi Film debut. He had acted for famous movie like 'Popat', 'Rajwade and Sons', 'Happy Journey', 'Poshter Girl'. Changing relationship due to generation gap is a plot of & Jara Hatake movie. He is doing a role of son of 'Indraneel Sengupta'. Role of this duet is Bengali so both have taken much efforts to learn Bengali. Siddharth has seen various Bengali Videos and read various Bengali books. Also Bengali actor 'Indraneel' who is doing his Marathi debut has supported a lot to SiddharthMenon in the matter of language.
Eros International's Krushik Lulla and Ravi Jadhav Produced, Prakash Kunthe Directed and Mitali Joshi written movie will experience a combination of Bengali and Marathi Culture. Along with Siddharth and Indraneel Mrunal Kulkarni, Shivani Rangole, Sonali Khare, Spruha Joshi is doing a lead role. Movie is going release on 22 July all over Maharashtra.
हि बातमी मराठी मध्ये वाचण्यासाठी येथे क्लिक करा
---