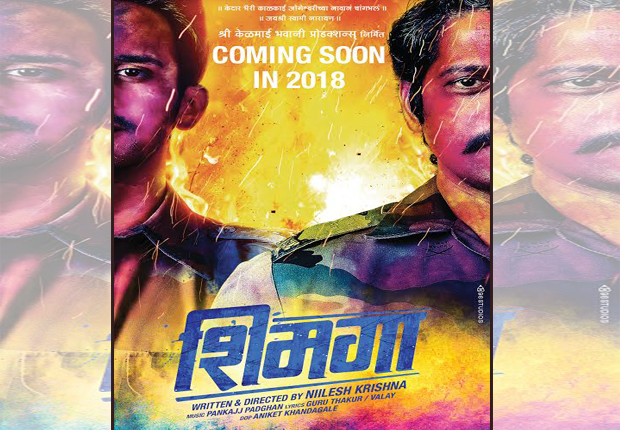 'Shimga' will Hit The Silver Screen Soon !
At present, the fever of Holi (Shimga) celebrations is at its peak all around. With Holi in Konkan is famous for its way of celebration, each and every Konkani person has a special place for Shimga and Ganesh utsav in his heart and can go out of the way to celebrate it. The celebration of Holi (Shimga) and its way of celebration in Konkan, is all set to visit audience in theaters soon in a Marathi movie titled as Shimga. Through Shri Kelmaai Bhavani Production presented Shimga, we will be able to relive and experience the richness of traditional Konkani way of holi celebrations. The movie is written and directed by Nilesh Krishna, Shimga's teaser poster was revealed on the auspicious occasion of Holi Pournima on social media in which Bhushan Pradhan and Rajesh Shrungarpure are seen as lead in the upcoming film.
The music is given by Pankaj Padghan, while the lyrics are written by famous lyricists Guru Thakur and Valay. The movie is said to be based on the most awaited and grandly celebrated Shimaga in Konkan, which will surely make us to relive the traditional and cultural way of celebration of festival of color. But for this experience we will have wait till it hits the theaters.
---