Sai Tamhankar Became 2017's Maharashtra's Favorite!
The actress who made Marathi film industry glamorous – Sai Tamhankar, has always a style icon, who's fashion trends is followed by countless youths and her fashion statements are always a topic of gossip. She has worked in Hindi and Tamil films and made her fans beyond Marathi Film Industry and is well recognized throughout the country.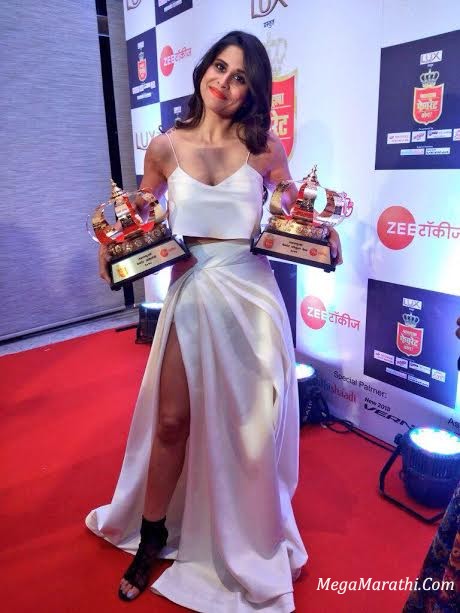 In renowned audience award show- Maharashtracha Favorite Kon awards, she was selected as nominee in three categories – Favorite Actress (Jau Dya Na Balasaheb), Favorite Supporting Actress (Family Katta) and Favorite Popular Fame of the Year. From which she won two awards for Favorite Actress and Favorite Popular Fame of the Year.
After winning these awards, Sai said, "This is definitely a pleasant surprise for me. I am grateful that audience loved me for my character in Jau Dya Na Balasaheb and for selecting me as Favorite Popular Fame of the Year, after which my responsibilities has increased a lot. I thank all my fans and people who have voted for me. Thank you all."
The appreciation for fans and reviewers and her perfection in acting, Sai has successfully created her own place in the Marathi film industries with her bold and unique roles. With these awards and all the love from her fans, this year is all set to be wonderful for Sai. She is now busy in promoting her upcoming film Rakshas directed by Samit Kakkad. Recently the teaser of the film was launched.
---